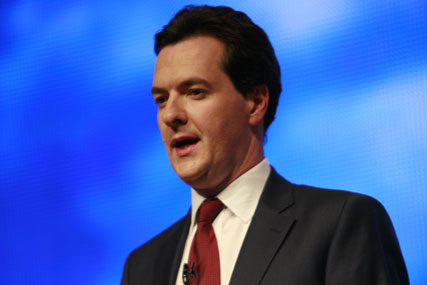 High-profile business leaders such as Justin King, chief executive at Sainsbury's and Sir Stuart Rose, executive chairman of Marks & Spencer, have declared their support in a letter published in today's Daily Telegraph.
In all, there are 23 signatories to the letter, which states that Labour's planned 1% increase in NI is a "tax on jobs" and would "endanger" economic recovery. Other names include easyGroup's Sir Stelios Haji-Ioannou, Paul Walsh, chief executive at Diageo, and Simon Wolfson, chief executive at Next.
The letter starts with the statement: "Between us we run some of Britain's largest companies and employ over half a million people. We are responsible for ensuring that our businesses and our employees come through the recession in good shape."
It goes on: "In a personal capacity, we welcome George Osbourne's plan to stop the proposed increase in National Insurance by cutting government waste."
If the Conservatives were to win the election, they have said the planned April 2011 NI rise would be scrapped for those earning less than £45,400 a year. On average, this would save people £150 a year.
The full list of signatories is: Sir Anthony Bamford (JCB); Bill Bolsover (Aggregates Industries); Dominic Burke (Jardine Lloyd Thompson); Ian Cheshire (Kingfisher); Neil Clifford (Kurt Geiger); Mick Davis (Xstrata); Aidan Harvey (Tullow Oil); Lord Harris (Carpetright); Justin King (Sainsbury's); Sir Chris Gent (GlaxoSmithKline); Ben Gordon (Mothercare); John Lovering (Mitchells and Butler); Graham Mackay (SAB Miller); Alistair McGeorge (Matalan); Nicolas Moreau (Axa UK); Stephen Murphy (Virgin Group); Alan Parker (Whitbread); Sir Stuart Rose (Marks and Spencer); Paul Walsh (Diageo); Joseph Wan (Harvey Nichols); Simon Wolfson (Next); Zameer Choudrey (Bestway Cash and Carry) and Sir Stelios Haji-Ioannou (easyGroup)