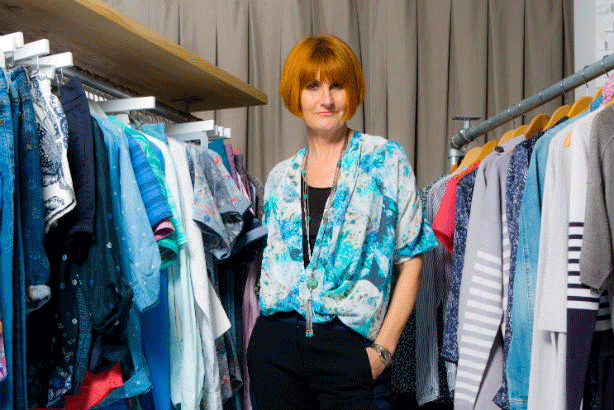 Portas, who owns the self-titled Portas Agency and has starred in TV shows including 'Mary Queen of Shops', said "Britishness" could be an asset to brands and their advertising but only when coupled with a "genuine belief" in the essence of the British spirit.
After watching ads from British brands Jaguar and Aviva at the conference, Portas said: "What I find so fascinating is the wonderful ballsiness of the advertising, which I think is fantastic. Yet, it needs more than that, it needs a real genuine deep belief that you can be [successful abroad].
"I hate to go on too much about the Americans, but they somehow feel it's their right to be global. Part of me loves that we're not [like] that, yet somehow we should be able to leverage it."
Portas continued: "There are some ballsy incredible people like Simon Cowell who have managed to [expand abroad]. It's about maintaining the spirit and energy of what Britishness is, and making that big without losing that core essence, which is what I feel so many brands struggle with."
Amanda Mackenzie, the chief marketing and communications officer at Aviva who was also on the panel, explained how Aviva had managed to roll out abroad, by create a single global brand for many originally separate insurance companies, under the Aviva name.
Aviva is now worth £2.7 billion globally, Mackenzie said, and she stressed the importance of "thinking about the brand in the round" and ensuring that activity such as CSR was always "telling the same brand story".
Mackenzie said: "I think there's definitely something cultural about being English that we need to get over, to really cherish Britishness and be very clear about what it means. "
The panel, chaired by Lindsey Clay, the chief executive of Thinkbox, agreed that the 2012 London Olympics led to a boost in British pride that needed to be nurtured. The Olympics opening ceremony "made it ok for us all to feel terribly proud to be British," Clay said.
Portas said: "We don't manufacture as much as we used to in this country, and I think that has had a knock-on effect, because not only are we innovators [in Britain], but we like to create as well."
She concluded: "When we're not treated fairly, the Brits come out and they are fabulous. But they're not quite fabulous enough when we're great."