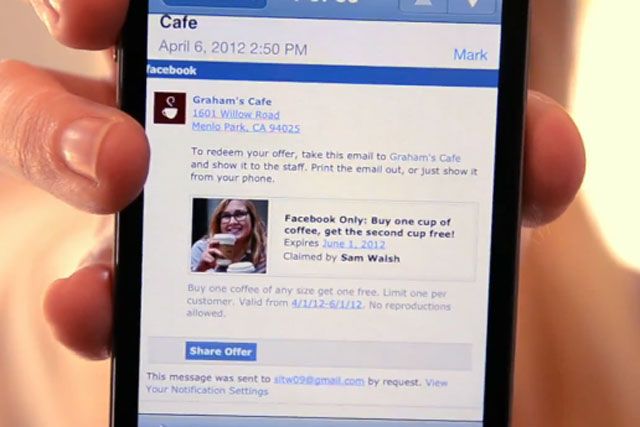 The figures, that come via Nielsen, have been released as part of a retail launch in which Facebook book is offering tips and advice to help retailers get the most out of Facebook.
Overall, Facebook has around one billion users worldwide and receives 3.2 billion likes or comments every day.
British Facebook users are among the most active and on average they spend almost seven hours a month connecting on the social network.
That is close to being four times the amount of time spent on any other website and equates to one in five minutes online being spent on Facebook.
In the UK women take the lead on Facebook. 51% of UK users are women and 25% are under 25. However, the over 50s audience is growing and now represents 30%.
If you have more than 130 Facebook friends then you are doing well as that is the average number of friends for Britain, while 71% of British smartphone users connect with their friends on Facebook every day.
At the younger end of the market 67% of 18- to 34-year-olds connect with their friends on Facebook several times a day. That puts Facebook consumption on a par with TV.
The comparison with TV is an increasingly relevant one particular in the UK as 62% use Facebook while watching TV.
Facebook claims that advertisers can reach more 18- to 34-year-olds through Facebook than through TV. The site's role as a social influencer is growing across the board and Facebook says it is able to tell that as many as 16% of users have made product purchases as a result of Facebook friend interactions.
We do other things based on friend's recommendations too – 23% have tried a new restaurant or bar, 36% have listened to new music and 37% of users ask their friends for product recommendations on Facebook.
While 19 million users in the UK access via their mobile device (or 62%) 26% access Facebook via a tablet.
Over 50% of 18- to 24-year-olds say it's the first things they access in the morning and the last thing they access at night, but the most active mobile time slot is midday for mobile and night time for tables. This is when 60% of all users are on Facebook, including 75% of young users.