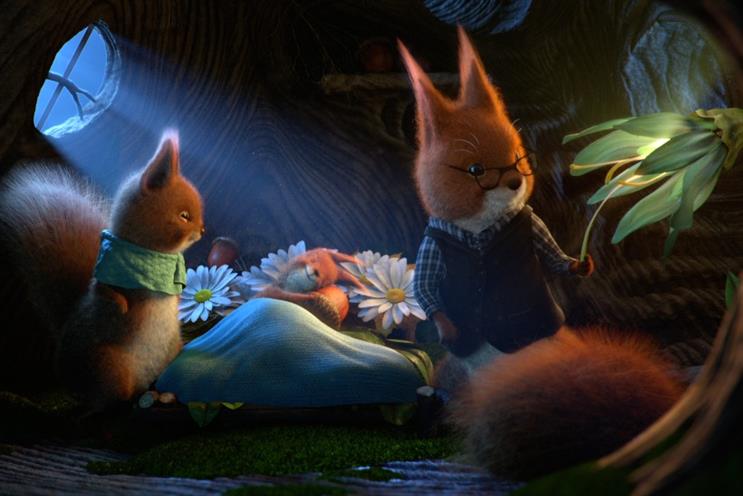 The ad shows animals (and humans) bedding down at the end of the day, to a poem that concludes "there's no place like home".
The ad is, perhaps, more twee than British Gas' previous Planet Home creations, and tries to bring the brand more warmth.
The campaign runs on TV, radio, digital and social, with new activity due for the winter.
It comes as British Gas tries to create a market in connected homes, promising a £500 million investment in the area and releasing a new batch of Hive connected home products.
The campaign follows a 5% price cut earlier this year, but also the axing of 6,000 jobs.
Margaret Jobling, Director of Brand Marketing, British Gas, said: "This is an ambitious campaign which has given us the opportunity to align multiple internal teams and external agency experts, to tell one story about the best of British Gas.
"Our two recent price cuts are an example of our ongoing commitment to offer competitively priced products.
"No Place Like Home encompasses this and everything else that British Gas does to ensure we are keeping our customers' homes warm and working – from leading the nationwide roll-out of smart meters, to launching Hive Active Heating 2 and a range of connected home products."
Brand: British Gas
Agency: CHI&Partners