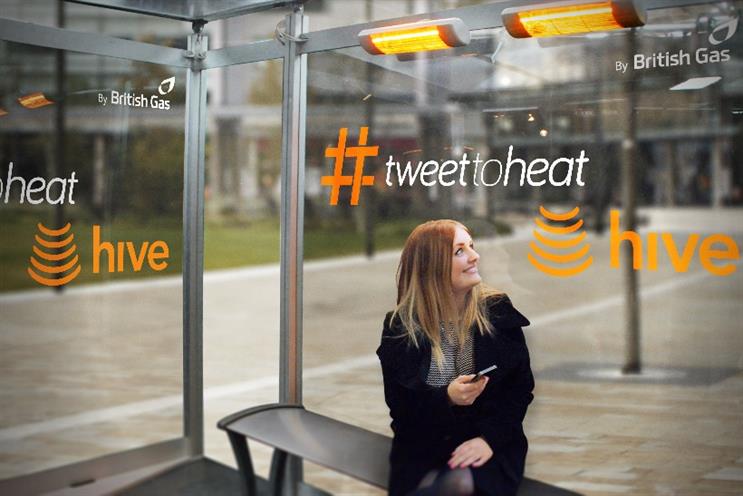 The stunt is a campaign for Hive, the smart home kit that allows users to control their heating and hot water remotely.
The pop-up shelter launches today, and uses technology from Visual Voice to process and respond to tweets under #TweetToHeat.
Waiting passengers who tweet under the hashtag will see a response from the Hive Twitter account, as the shelter heats up.
Pamela Brown, who heads up marketing and insight at British Gas' connected homes division, said: "We love #TweetToHeat – it fits perfectly with our progressive communications approach, using technology to bring to life our smart brand idea; that you can control your heating and hot water from anywhere with your phone."
Brand: Hive, by British Gas
Agency: CHI&Partners
---
Recommended