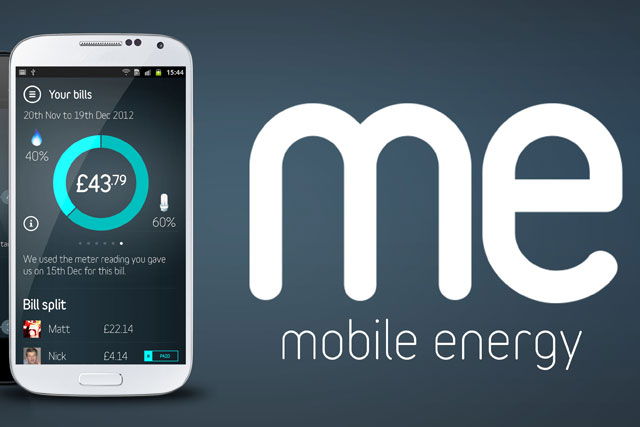 The app, which is being soft-launched via a microsite and social media, will initially allow consumers to submit meter readings, predict their bills, split bills with housemates and switch their account to a new address when they move house.
British Gas plans to introduce rewards and run events for its Me customers as part of a brand-building exercise, with the first events planned for September.
Will Orr, commercial director at British Gas, said that in the longer term, the energy giant will invest "an enormous amount" in the app as it receives regular updates.
Upcoming innovations are likely to include the ability to compare energy consumption with friends or people in the same street, services including on-demand boiler repair, and integration with remote heating control and smart metres.
Additional functionality will allow users to receive an instantaneous call-back from the call centre if they need to speak to somebody, but do not want to wait on the phone.
Orr claimed British Gas was focused on the launch of the brand and was "a mile off" conversations about what the company might do with consumer data. However, he said "like everyone in the mobile space, over time we will look at what the opportunities are in that area".
He said: "This is not a thing where we are trying to snaffle a load of data to do something bad with – we've got the Data Protection Act and we are in favour of Midata and we've got data on 12.5 million customers at British Gas and we are very respectful of that.
"It's all about giving the audience useful things they want to help them manage their energy and lives better."
The app will be available for anyone to download from the App store or Google Play, but will be advertised at young people in rented accommodation primarily via social media.
British Gas is seeking to capitalise on the boom in renting, following figures that show the number of people in private rental accommodation has doubled since the mid-1990s.