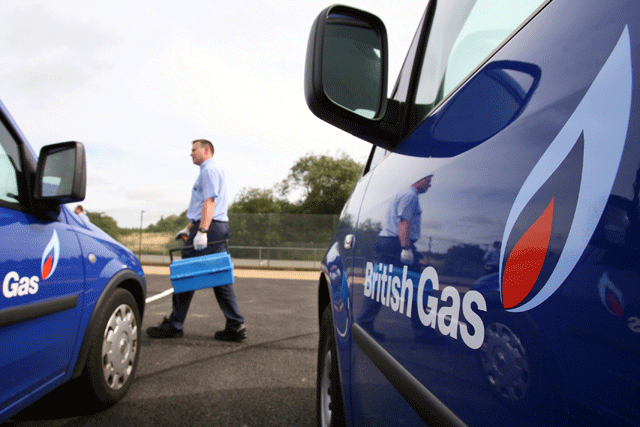 The drop in household profits comes despite British Gas's 9.2% price rise last November. The company said its customer base went down 2% in the year to 31 December.
Parent company Centrica posted a dip in operating profits of 2% to £2.7bn.
This month, energy secretary Ed Davey said British Gas may be broken up to increase competition in the sector.
In a letter to Ofgem and the Competition and Markets Authority (CMA), Davey said that profits of the "big six" energy companies were too high, and singled out British Gas and SSE.
He suggested Ofgem should improve competition and lower gas prices for consumers, which could include "a break up of any companies found to have monopoly power to the detriment of the consumer."
Davey's letter was issued following severe criticism from Labour leader Ed Miliband, who has promised consumers he will freeze energy prices until 2017 if his party is elected.