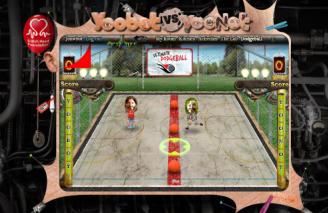 The digital campaign, by Grey London, sees the Yoobot character joined by 'Yoonot', an alter ego which encourages children to eat junk food and be lazy.
Users can overcome the negative character by playing a game of 'Ultimate Dodgeball'. The website, www.yoobot.co.uk, launches on 28 September.
'Children are increasingly technology-savvy, so we decided to disseminate the message about eating and exercise habits in a medium they are familiar with,' said Nick Radmore, head of social media and brand at BHF.
The charity has also announced a National Yoobot Day on 21 December, when children will be able to enter a competition to get their personalised Yoobot characters shown on TV channel Nickelodeon.