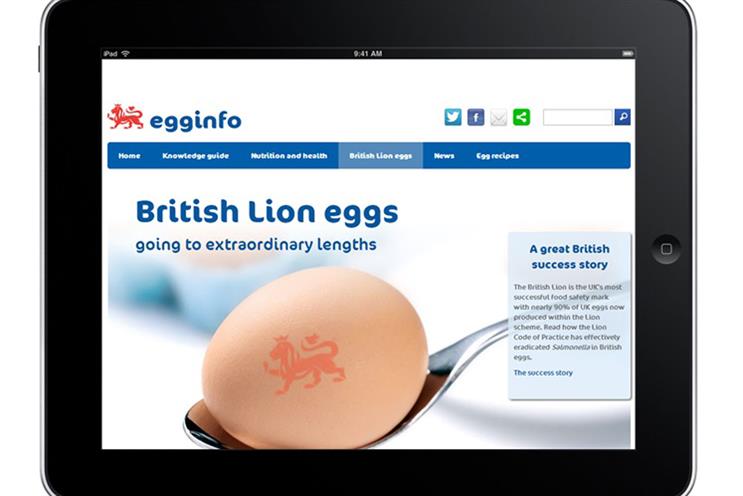 No formal pitch took place but Total Media presented against the incumbent, B-different.co.uk.
The red British Lion symbol is a safety mark that appears on most eggs produced in the UK. Nearly 90 per cent of eggs produced in the country carry the mark, according to BEIS.
Total Media begins work on the account today and will work to optimise BEIS's content on owned channels such as its website egginfo.co.uk and social media platforms. It will aim to grow the organisation's visibility around online searches related to eggs.
The agency will work with BEIS's in-house paid-search department to boost the profile of content such as the YouTube channel and website Egg Recipes, which features TV chefs including Liz McClarnon and Mark Sargeant preparing recipes using eggs.
Amanda Cryer, director at BEIS said: "Sales of eggs have risen consistently in recent years, with eggs' increased popularity attributed to consumers' recognition of their nutritional value, the debunking of the cholesterol myth and the improved safety of British eggs, so we are keen to ensure that we spread all our key messages digitally.
"In Total Media, we have found an SEO specialist with experience in growing online visibility and amplifying online content."
Using its new in-house production team, Total Media will create new banner content for the Egg Recipes channel and revamp its layout, as well as writing new search-optimised copy.
Yesmin Celis, head of SEO at Total Media, said: "As launch and growth specialists, we intuitively understand how to grow awareness and how to appeal to and engage with audiences. Our copywriters are particularly looking forward to crafting content around the fantastic versatility of eggs."