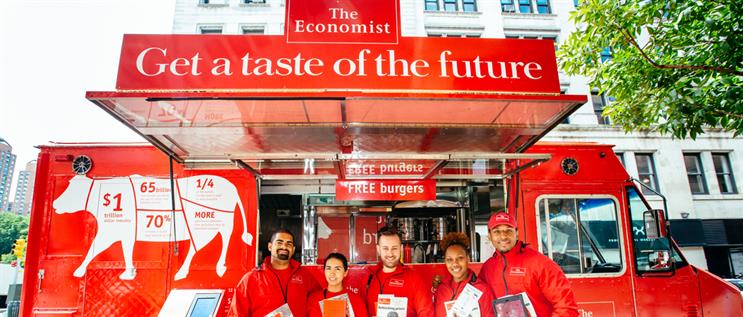 Winners
Gold
---
The Economist
The Economist's marketing team - a global department with 100 staff members spanning four continents, is tasked with engaging the "globally curious", the newspaper's target audience, and distributing its content in smart ways and formats.
The team covers marketing disciplines including: PR and communications, social media, paid search, display planning, retention marketing, attribution modeling and marketing technology.
Examples of its marketing include converting new subscribers through free copies with the UK 'Snap Election' campaign and bringing the newspaper's content to life with the #Feedingthefuture experiential subscription campaign in which articles on food sustainability became insect ice cream, ugly fruit smoothies and biodiesel coffee.
The business identified a need to restructure the team at a global level around the customer user journey, to maximise marketing investment along the sales funnel and reduce wasted marketing efforts.
The Economist developed a multi-touch strategy, giving the marketing team a better understanding of when, how and with what they need to convert a new subscriber.
This involves using an econometric model to track the activity of all marketing activities as well as organic demand for The Economist.
In 2017, marketing activity delivered 61% of all new subscription growth, an increase in comparison to the previous period.
The circulation marketing business and team became the largest contributor of profits in 2017 to The Economist Group for the first time in the company's history.