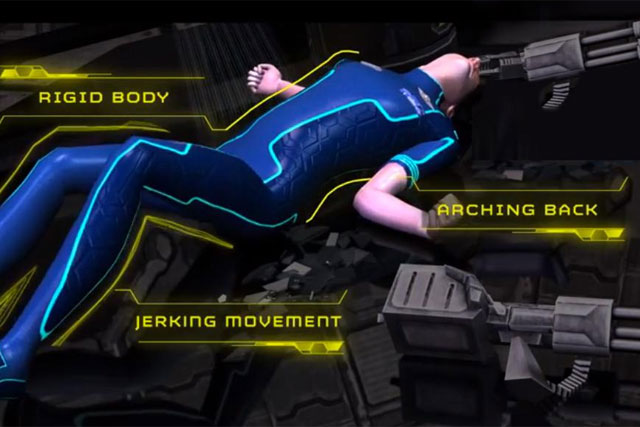 The video, which features work by the animator Alan Morse and was produced by Channel Flip Media, was released last week (Friday) on Ali A's YouTube gaming channel.
The executive producers of the film were Jamie Lennox and James Marks, of Channel Flip Media, while Ali A was the copywriter.
The seven-minute film features video game-style animation, familiar to gamers, and the method used to create the seizure on screen mimics what happens in the brain.
Morse, who was the animator on William Shatner's Twisted Fairy Tales on YouTube, said: "The motion of the character's limbs during his seizure was animated using fractal noise generators.
"These are movements that are dictated by a series of semi-random, chaotic numbers generated by the computer. The idea was to mimic what is happening in the nervous system of somebody having a real seizure."
Research by the charity Epilepsy Action suggests that 88 per cent of people do not know how to help someone having a seizure.
People with photosensitive epilepsy, those affected by flickering images in games, account for around 3 per cent of all epilepsy sufferers but the film aims to educate people more generally about seizures.
During the film Ali A, who has 11 million weekly visitors to his gaming channel, identifies and deals with a seizure on a spacecraft before fighting off aliens made from spiders and avocados.
He said: "Most of us wouldn't know what to do so it seemed like a good idea to use a specially created game to address the issue, and hopefully take away some of the fear and ignorance people can have about the condition."
The video forms part of Red Cross's "life. Live it" campaign, which is aimed at bringing first aid to young people through social media channels such as Facebook and YouTube.