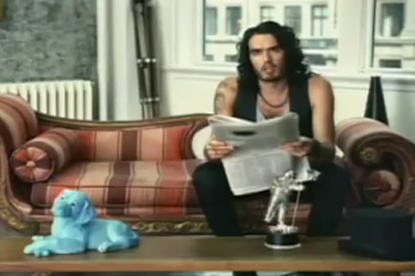 The ad sees the two in separate locations seemingly communicating via telepathy as Spears resides by her LA pool and Brand sits alone in a hotel room.

Britney ponders whether host Russell will personally invite her to the VMA awards and whether he is interested in her.

Meanwhile Russell, reading the paper in his room, questions the impression he left on the singer at last year's awards ceremony.

As the mental conversation continues, Russell suddenly hears Britney's thoughts in his own mind and attempts to contact her telepathically.

The tongue-in-cheek humour in the ad aims to set the tone for the upcoming awards ceremony due to be held on 13 September.