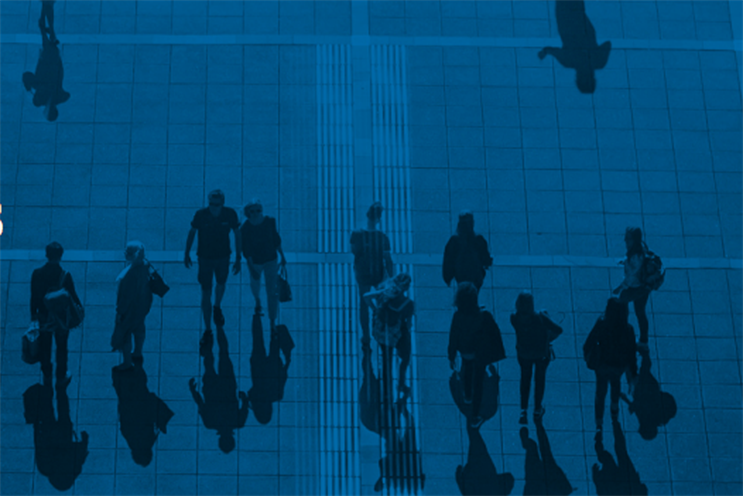 More than eight in ten Brits are feeling anxious about the future and say something needs to be done to bring the country together.
The poll, carried out over 5-7 January of more than 2,000 adults in the UK by BritainThinks, was supported by focus groups in Watford.
"This time we separated the focus groups by age as we find that it is the biggest divider of political opinions, rather than gender," Deborah Mattinson, founding partner of BritainThinks said, presenting the study yesterday.
The study found that the outlook for younger people in the UK is bleaker than for older citizens.
"Usually, family is a reason for people to be happy. But for younger people, family makes them more anxious. They are a family of three and they can't fit in their tiny flat but they can't afford to move into a larger flat, holidays, birthdays – they feel they can't afford any of it. Their mood is one of unparalled bleakness," Mattinson said.
Topping the list of concerns is Brexit, but also more personal problems such as the rising cost of housing and the NHS.
"Younger people also feel resentful of the older generations and benefit scroungers – which is an unusual sentiment for that age group," Lucy Morrell, research lead at BritainThinks, said.
One focus group participant summed up the sentiment in the following statement: "We pay for rent and our rent is quite extortionate even though we're in a small flat, and then there's other people with three-bedroom houses that aren't paying anything, they're getting them off benefits."
This was backed up by Amazon's director of policy for UK and Ireland, Lesley Smith. Amazon regularly polls its consumers and the feeling of not being able to keep up in all areas, not just rent, is endemic, according to Smith.
"The basics are now very expensive and the degree to which they feel broke and hard-up is real," Smith said during a panel session that followed the presentation of the study's results.
There's also a feeling of paralysis that is exacerbating the nation's pessimistic sentiment. "Nobody likes the situation they're in but they don't want another referendum or general election. They crave stability but want it to magically happen without any of the big leaders forcibly removed," Smith said.
Meanwhile, older people feel more positive about the year ahead but are nostalgic about the past when "people had proper skills" and were "paid a fair wage for their work". Back in the day, you could also "speak your mind without worrying about PC", the study heard from focus group interviews.
Opportunities for brands?
In the midst of all the pessimism, Brits are looking for a reason to be proud of their nation and for something to unite a divided country.
"Reasons to be proud cited don't really impact on people's lives and are beyond the scope of government – such as the Royal Family, British heritage and tradition," Mattison said. "Harry and Meghan's wedding was mentioned."
There is also a nostalgia for British values and the ability to "pull together" in adversity.
Other opportunities to raise the national mood, beyond the marriage of Prince Harry and Meghan Markle, are anniversaries coming up this year which includes 100-years of women being allowed to vote.
"Looking back to the summer of 2012, the Olympics and the Royal Marriage led to such a positive year that, I believe, helped determine the general election," Danny Finkelstein, associate editor of the Times and Conservative peer, said. "I could be too optimistic, but the anniversary women's rights could result in a positive momentum to address the size of the country's sexism problem."
Brands have a chance to tap into this desire for positivity by building purpose and values into their campaigns.
A separate piece of research titled "Radical Everyone" by Wolff Olins and CitzenMe that surveyed 4,000 consumers in the UK, Germany, the US and Brazil, found that 41% of respondents believe the business community has great potential to affect positive change. In fact, respondents ranked business ahead of existing national governments, international bodies, activists and campaigners.
"Brands have always aimed to provide trust and reassurance, and in today's world people are seeking this more than ever, so there is definitely a role for brands to have a positive purpose and deliver this. But we should be careful that we are seen as acting optimistically and not opportunistically," Hannah Matthews, managing partner of Karmarama commented.
Theresa May or Jeremy Corbyn?
In the survey, Theresa May appears to come off worse than Jeremy Corbyn, but by and large, Mattinson said, when asked who they would like as prime minister most respondents picked "none of the above, thank you".
Theresa May was described by participants as "weak, unstable and stubborn" – a "Thatcher-wannabe" and "arrogant".
When asked which drink she most resembled, participants described her as a "shandy top – it's weak, there's a little bit of beer and a lot of fizz".
Almost a third of those surveyed (31%) are expecting May to resign this year and 43% say she should step down as prime minister. However, most respondents felt she was too stubborn and proud to step down.
Jeremy Corbyn's star, in contrast, has risen. But his strengths are derived from May's weakness, Mattinson cautioned. "It's also helping him that Labour's issues are rising up on the agenda such as the NHS, which is scoring the highest as an issue in 16 years, and housing is the highest it's been since the 70s."
"Views on him seemed mixed. While he is viewed as strong, confident and grounded by some, and not just the young people, he is also viewed as naïve and untrustworthy," she said.
For example, if Corbyn was an animal, he'd be a koala for one participant because: "They look cute but they're vicious and strong and at the end of the day they get what they want."
Oh and of course, if he was a drink, he'd be a beer. A normal bloke.
So why not have Corbyn for prime minister?
"There are anxieties about Corbyn's ability to deliver – as a result of inexperience and overpromising. In particular, there is some scepticism from young people about his tuition fees policy, while older people saw this as a poorly-hidden bribe to win the younger vote," Morrell said.