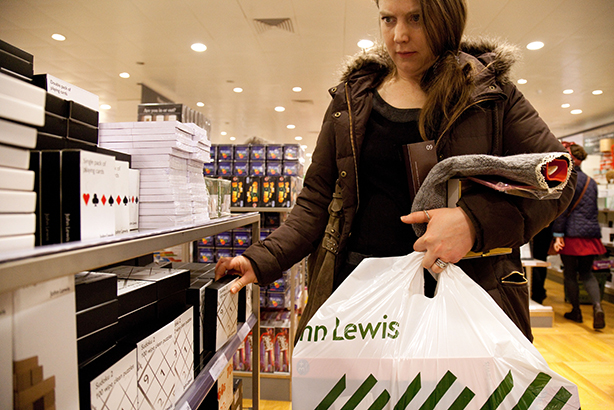 The inaugural UK Authentic 20, published by WPP agency Cohn & Wolfe, says that only 7% of people in the UK describe brands as "open and honest". This is the second lowest figure in any of 14 global markets, beaten only by a figure of five per cent in Sweden.
The least cynical countries are China, where 36% said they thought brands were open and honest and Indonesia at 35%, while the US falls in the middle at 22%.
The report – a regional breakdown of last month's Cohn & Wolfe report that found Disney was the brand perceived as most authentic globally – also provides a list of the most authentic brands in the UK.
The top of the list was dominated by British brands, with John Lewis in first place, followed by Marks & Spencer in second, and The Body Shop third – which was founded in Brighton, but bought by French multinational L'Oréal ten years ago.
The top five is completed by the BBC and Boots, followed from sixth to tenth place by Lego, Debenhams, Nationwide, Dyson and Innocent. Amazon in 11th is the highest ranking US brand, Waitrose (17th) the only supermarket in the top 20 and Branston Pickle something of a surprise entrant at 19th.
Other countries where domestic brands are more likely than global firms to be seen as authentic are France and Italy, while in Spain and in Asian markets, multinationals are more likely to win out.
The rankings were based on the three elements that those surveyed told Cohn & Wolfe were most important to them – how reliably a firm delivered on its promises, how well it treated customers and protected their data and privacy, and how honest and genuine they were.
The three most authentic retailers scored highly on acting with integrity and being honest and genuine, while the BBC's high position was due to reliably delivering quality output.
While there were already a number of other brand ranking lists out there – one from social media analyst NetBase yesterday found that Apple and Google were the most 'loved' brands in the UK, while Nationwide was crowned the bank with the best reputation by RepTrak last month – these rankings complemented these existing offerings.
Cohn & Wolfe questioned nearly 12,000 consumers in 14 global markets last autumn.
This article was first published on prweek.com