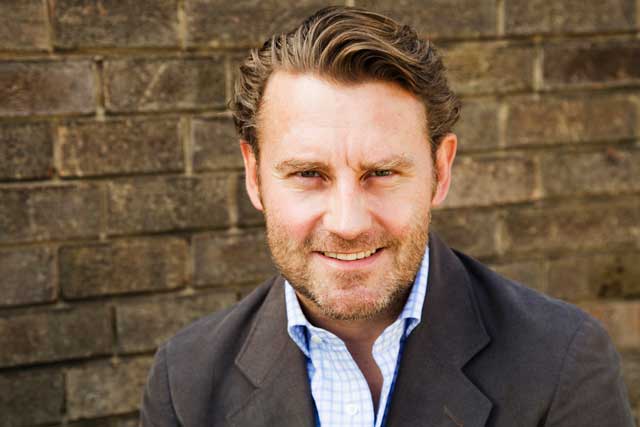 It's hard to credit it these days - but not so very long ago, media Brits had a rather immodest view of their place in the whole great scheme of things. The UK media marketplace, they maintained, was the most sophisticated trading environment in the known world - and, in deconstructing the old full-service advertising agency model to create slick new machines called media agencies, the UK had taken this sophistication to almost unimaginable new levels.
The US holding companies resisted the break-up of the full- service agency model for longer than most - especially in their own backyard. This seemingly reactionary Madison Avenue mindset tended to underwrite our presumptions that we had much to teach the world.
This belief was, in a sense, a hangover from an earlier (and equally complacent) notion that we made the best advertising on the planet. And, actually, when we came to think about it, had the best TV.
Dang it all, there was even a time when we thought we were about to eclipse Hollywood. Colin Welland, in his 1982 Oscar acceptance speech for Chariots Of Fire, really did make a rather jubilant prediction that the Brits were coming.
We've been coming ever since - an exhausting prospect, especially as the rest of the world seems rather oblivious. Or worse: indifferent. There have, in short, been fewer successful Atlantic crossings than you might think - and certainly fewer than would have been predicted a decade or more ago, when the UK media scene was at its cockiest.
In other words, Steve Williams, the latest UK media boss to embark on an American adventure, is set to join a rather select band since he announced he was stepping down as the chief executive at OMD Group to become the president of Omnicom's sister agency PHD in New York.
1. The most celebrated UK media agency export (formerly of Leo Burnett and BBJ) to New York is surely Nick Brien - who has now reached the very top of the advertising tree as the chief executive of McCann Worldgroup. On the way up, he was also the New York-based worldwide chief executive of UM and the worldwide chief executive of Mediabrands.
2. One of the pioneer members of media's British Expeditionary Force was Paul Woolmington, who, in 1996, was lured away from his job as the executive media director of Bozell Worldwide to take on the new role of worldwide strategic media director at Ammirati Puris Lintas. He subsequently set up his own media agency boutique operation and last week announced he is leaving his post as the head of Naked Communications New York.
3. Charles Courtier was made the global chief operating officer of MEC's predecessor agency, The Media Edge, in 2001; and he stayed on in New York as the boss of the enlarged agency when it merged with CIA - though, since 2007, he has split his time between the US and the UK. In the noughties, he was instrumental in giving New York-based roles to the London agency stalwarts Mel Varley and Rob Norman.
4. On the media owner side, the UK's most celebrated export is Duncan Edwards. A former Media Week display sales exec, he joined Hearst's UK magazine division in 1989 and worked his way up to the top, taking the position of chief executive in 2005. In 2009, he became the president and chief executive of Hearst Magazines International, based in the US.
5. In 2002, the PHD founder David Pattison moved to New York to set up the agency's US operation; and in 2005, he masterminded the creation of a worldwide PHD network. He became its global chief executive - again based in New York - but resigned in November 2006.
6. Zenith has also succeeded in catapulting a couple of heavyweights across the Atlantic. Steve King was given the role of launching Zenith USA in 1993 and stayed on as its boss until 1997. Another Brit, Tim Jones, is its current chief executive.
7. Richard Beaven became the chief executive of Initiative North America in 2006 and was promoted to worldwide chief in 2008. He was succeeded in March this year by Jim Hytner, who is, in a patriotic gesture, moving the agency's global headquarters from New York to London.
WHAT IT MEANS FOR ...
OMD UK
- In the UK, Williams will not be directly replaced. The incoming managing director at OMD UK, Dan Clays, and Robert Ffitch, the managing director at Manning Gottlieb OMD, will report directly to Philippa Brown, the chief executive of Omnicom Media Group UK.
- Mike Cooper, the chief executive of PHD Worldwide, said: "Omnicom Media Group has an unfair share of the best talent in this business and these appointments reinforce our commitment to providing best-in-class leadership for PHD USA."
THE SPECIAL RELATIONSHIP
- Our quiet sense of superiority has been rather undermined in recent years by our wretched performance at international advertising penalty shoot-outs such as Cannes - and by our underwhelming scores in The Gunn Report.
- Williams' appointment surely reaffirms the sparkling quality of our talent pool. And yet Kelly Clark, an American who has done time on both sides and is currently the global chief executive of Maxus, is reluctant to endorse this theory out of hand.
He states: "There are huge differences between the UK and US media markets, and each has its own nuances. The US television landscape is significantly more complex. Hispanic communities are huge and growing, and reaching them effectively demands specialist expertise. Walmart's power is far greater than Tesco's, and consequently affects nearly every FMCG brand's media plan. The US is more advanced in its use of third-party data for digital audience buying, and geographic targeting is much more sophisticated here.
"So UK and US agencies have different strengths and areas of focus. Neither is necessarily better, in my experience. Anyone who glibly says the UK is a more sophisticated market is either poorly informed or intellectually lazy."