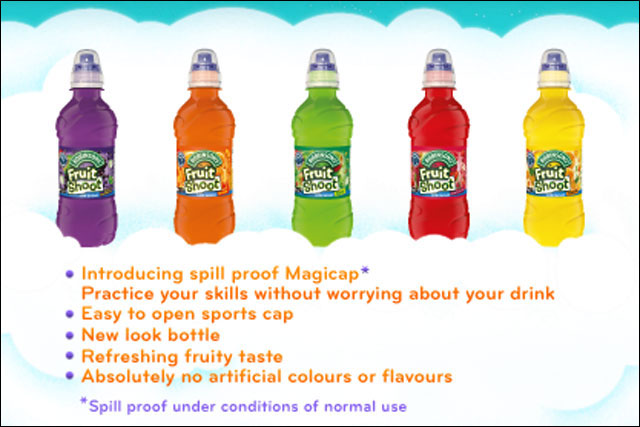 Britvic had previously disclosed that the product recall would only hit its bottom line by between £1m and £5m.
The company said today (11 July) that it had been unable to "speedily" resolve the issues with its Fruit Shoot "magicap" design fault and product recall, admitting that the debacle could impact the company by £25m.
Britvic was last week forced to announce a national product recall for its Robinson's Fruit Shoot and Fruit Shoot Hydro bottles, which feature the magicap, due to safety issues.
The company is issuing an "in-market proven" sports cap as an interim solution to resupply customers within the next six weeks, which added to the cost of the original recall.
Britvic, which owns the Robinson's and J2O brands, and bottles PepsiCo brands in the UK, said: "Despite our ongoing investigations, we have been unable to speedily resolve the issues regarding the new design cap."
"In addition to the previously guided cost of the consumer recall, the now extended period of absence from market along with a restriction on available cap production capacity of up to six months, results in a material financial change.
"We believe this will now have an impact on the group profit before tax in the region of £15m to £25m across the current and next financial year."
Britvic's solution of issuing a new sports cap aims to supply the country through a gradual increase to market, to enable the company to "meet historic levels of demand within six months".
Britvic said these conditions have not improved and the company expects to deliver financial results at the "bottom-end" of market expectations, before taking into account the impact of the Fruit Shoot product recall.
Follow Loulla-Mae Eleftheriou-Smith on Twitter @loullamae_es