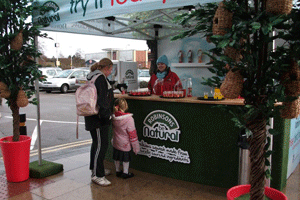 The experiential drive will see the agency distribute 100,000 samples of the Robinsons drink and hand out roosting pouches for birds.
The 'help give a millions birds a home' campaign is complemented by a website in partnership with the Royal Society for the Protection of Birds. There is also the opportunity to win a weekend trip to Bird World in Hampshire.
The campaign runs until 3 April.
To add a comment register and let us know your thoughts.