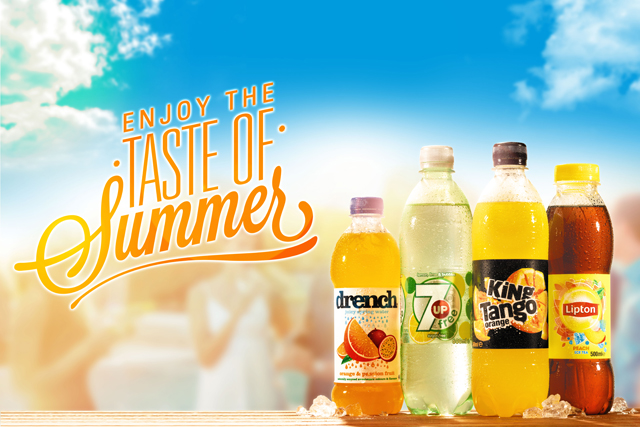 The campaign, which will run throughout June and July, is designed to "shake up routines" in the off-trade, or retailer, environment.
'Taste of Summer' will include point-of-sale activity such as free-standing display units, chiller promotions and poster ads.
Britvic said it hoped the promotion would "disrupt shoppers and capitalise on soft drinks purchased for immediate refreshment" – a market segment it says is worth £2.5bn in the UK.
Jonathan Gatward, Britvic Soft Drinks' GB marketing director, said: "The 'Taste of Summer' campaign will inspire choice and disrupt the purchase decision with exciting POS designed to encourage shoppers, who default to their standard purchase, to buy into one of these great-tasting brands.
"We want to support the popular single-serve segment and offer those choosing a soft drink as a refreshing but fun alternative this summer with a choice of four great brands.
"The investment into our latest cross-portfolio activity continues to demonstrate our commitment to the convenience and impulse channel, ensuring that retailers are making the most of the on-the-go soft drinks opportunity."