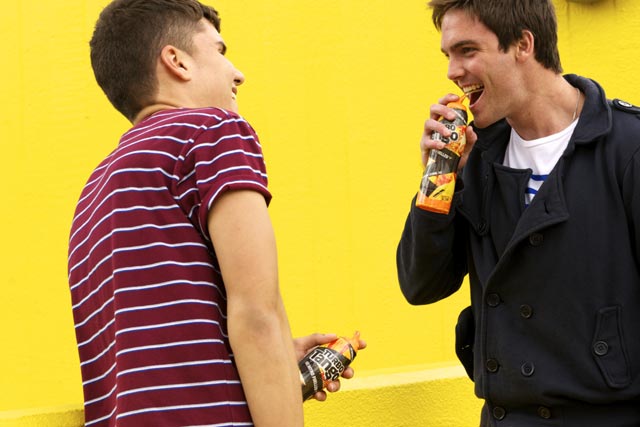 Britvic has signed a sponsorship deal with the film, based on the E4 television series, which is released in August. The deal is supported by social media and outdoor activity.
Britvic claims that the new drink uses "nitro-fuelled" aerosol technology that sprays the new drink out as a foam.
It believes it is the world's first soft drink created using an aerosol container, which it created at the head of a team of more than 40 international development partners and has patented.
Turbo Tango will be launched as a limited edition range, focusing on teen leisure and impulse outlets, including selected cinemas, over the summer. It will be priced at £1.60 for 375ml.
Depending on the success of the launch, Britvic will consider rolling out the new product on a permanent basis next year.
Jonathan Gatward, marketing director of Britvic Soft Drinks, said: "With Turbo Tango, we've gone one step further and come up with a world first that really is 'soft drink meets squirty cream'.
"Customers already love Tango's quirky, adventurous and irreverent advertising, and we believe this new twist on the brand will generate even more fans, teens and adults alike.
"The product has been well-received by retailers and we hope to offer it to an even greater number of customers next year. We'd therefore encourage retailers to let us know if they'd be interested in stocking Turbo Tango in 2012."
Britvic said that early trials of the drinks with consumers were "highly successful", adding that the brand will be extended into confectionery with the launch of "Tangy Chews" this summer.
Sales of the Tango brand rose by 15.1% to £28.1m in the year to 2 October 2010, according to Nielsen.
In May, Britvic and Pepsi Lipton International launched a £1m marketing campaign for Lipton Ice Tea, to push sales in the cold hot drinks category.