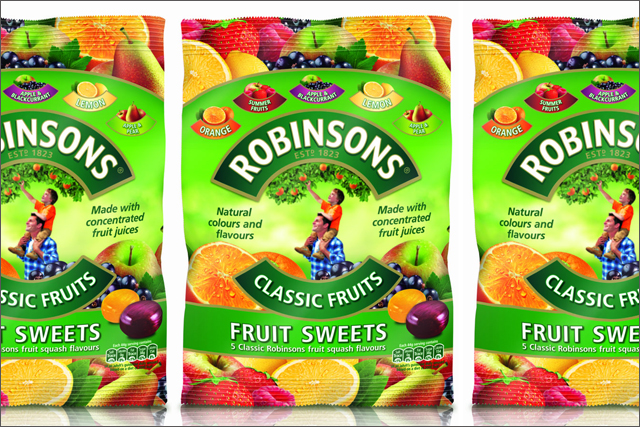 The sweets will come in Robinsons squash flavours including apple and blackcurrant, summer fruits and orange and barley.
The range will contain concentrated fruit juice and natural colours and flavours, as used in the squashes, and has been made under licence by Monty Bojangles, the upmarket London confectioner.
The hanging-bag sweets will initially be sold in Tesco from June, in a launch planned to coincide with the Wimbledon tennis tournament.
Other variants, such as Fruit Shoot sweets, will roll out in August.
David Hayes, director of innovation at Britvic, said: "We're very excited to have entered into a licensing agreement for our Robinsons brand.
"This new range of sweets, which is based on everyone's favourite Robinsons squash flavours and made with real fruit juice, is certain to be a big hit with consumers who are looking to treat themselves."
In 2009, Britvic launched the 'Wimbledon, Imagine', TV campaign to celebrate Robinsons' brand sponsorship of the iconic tennis tournament.