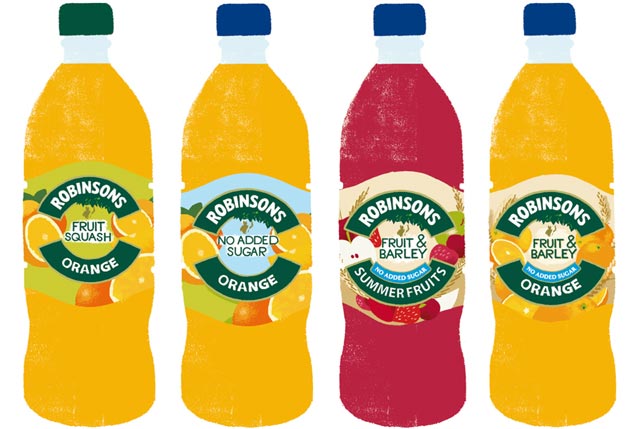 Both campaigns have been created by BBH, with media planning and buying handled by CHI.
Britvic is introducing the first branded double-concentrate squash to the Robinsons range, supported by a £6.8m campaign that will launch in March.
The campaign features TV advertising, in-store activation, consumer sampling and trial offers.
The squash will feature an "easy-to-grip" handle on the bottle to make it simpler for children to pour their own squash.
Debby Eddy, Robinsons brand controller, said: "Our research tells us that many children are allowed to pour their own squash and this sometimes leads to over-pouring. The pour-control feature on the new bottle will eliminate this risk."
Britvic has also announced the launch of Fruit Shoot Hydro, a new variant in the Fruit Shoot range to replace Fruit Shoot H2O, supported by a £2.5m campaign.
The drink is aimed at children between the ages of seven and 11, with campaign activity spanning cinema, TV and press ads, in-store and POS, and will in February.
Eddy said: "Robinsons Fruit Shoot Hydro meets a gap in the market for older children who have become more active and, as a result, increasingly need to stay hydrated."
In December,
Britvic named Pamela Bower-Nye as its new international marketing director
.