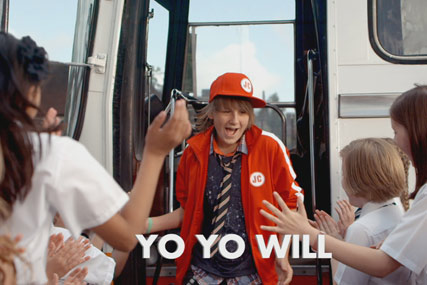 The soft-drinks company has approached a number of agencies directly with an RFI. The appointed shop is expected to handle activity across a number of Britvic's brands, which include Robinsons, Drench, Fruit Shoot and Tango.
In the past, Elvis has created below-the-line campaigns for Britvic's Drench and J2O brands while The Marketing Store has worked on some of the company's promotional activity. Britvic also uses advertising agencies including Bartle Bogle Hegarty and CHI & Partners.
New developments at Britvic include plans to overhaul its J2O bottled-juice brand to improve the "desirability" of the drink. J2O will be revamped as it looks to boost sales.
Britvic is also expanding its Robinsons brand outside cordials by introducing a range of boiled and jellied sweets.
In December, Britvic reported a pre-tax profit leap of 21.5 per cent to £109.1 million, despite writing down the value of its assets in Ireland by £104 million.
Jonathan Gatward, Britvic's director of brands and activation said: "We are not looking for a digital agency nor are we looking to replace our current CRM supplier. We are in regular discussions with marketing agencies about our digital approach, but we have not approached any agencies directly with an RFI."