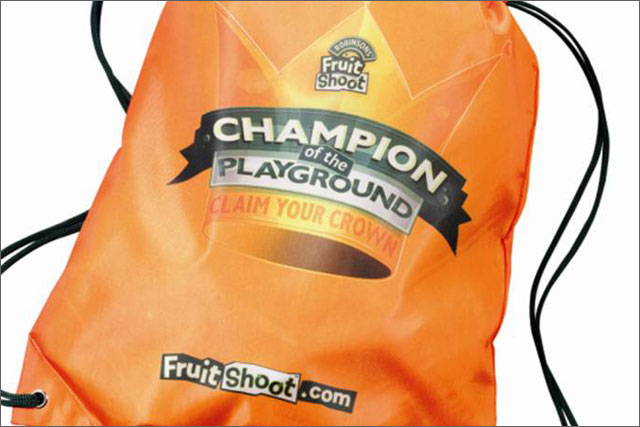 Britvic said the activity would market its longest-running on-pack promotion behind Fruit Shoot.
It kicks off this month (June) and will run for four months.
It aims to drive consumers to a dedicated website where children can play a game to win a Fruit Shoot "skills kit".
The on pack promotion has been created by The Marketing Store, while the site, www.fruitshoot.com, is created by BBH and houses the 'Champion of the Playground' game, in which children create a personal avatar and take part in augmented reality skills-based playground games, to earn points and move up a digital leaderboard.
Prize-draw winners will receive "skills kits," containing a kit bag and web cam, a digitised skipping rope and a digitised hackeysack.
Debbie Eddy, Robinsons brand controller, said: "We know children like a challenge, especially when it comes to competing against their friends. 'Champion of the Playground' will help keep children entertained over the summer months and beyond, providing retailers with a promotion that really engages children and encourages them to stay active.
"Kids tell us that Robinsons Fruit Shoot is the coolest kids' brand about, and the new promotion will help to make it even more popular with children, growing sales of the range even further for retailers."
Last month, Britvic and Pepsi Lipton International (PLI) launched a £1m marketing campaign for Lipton Ice Tea to push sales in the cold-hot drinks category.