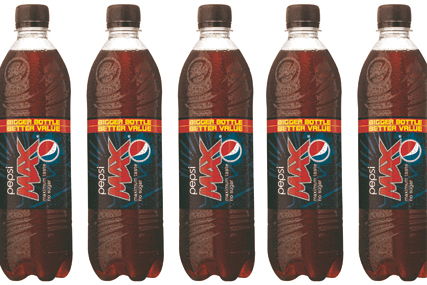 The "Reward your thirst" campaign, created in-house by Britvic and in partnership with agency The Marketing Store, will be promoted on-pack, supported by outdoor, digital and point of sales activity.
The year-long campaign is the first cross-brand venture for the two soft-drinks companies. It is the biggest consumer promotion for Britvic so far, and launches with an aim from both brands to reward consumer loyalty.
The on-pack promotion will span all variants for Tango, 7Up and the Pepsi range, in addition to Drench, Juicy Drench and Mountain Dew. All promotional bottles will have a unique code on-pack, which consumers can text in to see if they have won a prize.
Prizes are tailored to the individual drinks brand – Pepsi Max customers can win an "ultimate mates" road trip in the US, while Drench offers spa trips. Other promotional partners include LoveFilm, Puma and Sky.
Britvic's UK range includes Robinsons, Tango and Drench, and also bottles PepsiCo's 7Up and Pepsi ranges in an exclusive UK agreement.
Last week Britvic revealed a 14.3% lift in sales in the year to 3 October. From April this year, Britvic increased its Tango, 7Up Free, Pepsi Max and Diet Pepsi bottle sizes from 500ml to 600ml, but did not increase their price.