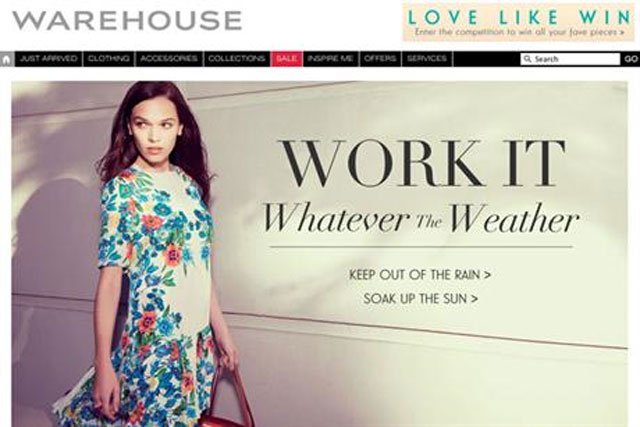 According to Jennifer Roebuck, marketing director at Warehouse, the project may lead to working with the agency on a retained basis.

Roebuck said: "The Brooklyn Brothers have great passion and energy. What really stood out was their drive to find interesting ways to bring ideas to life across many channels."

The retailer approached a number of agencies in April having previously worked with creative agency ODD on a separate project.

Warehouse was launched in 1976 by Jeff Banks and is now owned by Aurora Fashions. It has 464 stores and concessions across 21 countries.