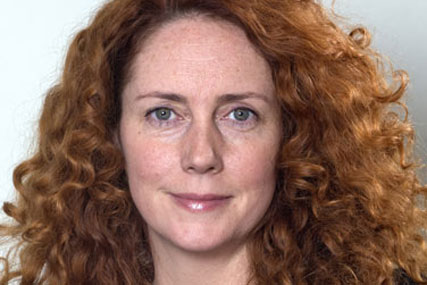 In a speech delivered internally last month titled 'Changing the Game', Brooks challenged News Inte staff to be "smarter" and "remain competitive" in the fast-paced media industry.

Brooks believes significant advances can be made in the way the publisher of The Times and The Sun operates and has set a three-year timescale to put changes in place.

For example, the ad sales division will look at how it can leverage multimedia content deals and a pricing mechanism, including cover price hikes, around popular seasonal editions of The Sun, such as on Grand National day, similar to how ITV or Sky charge premium, big ticket, event TV shows.
Sources close to News International said 'Changing the Game' is not a euphemism for swingeing job cuts, though redundancies have not been ruled out.

It is understood that Brooks believes News International still needs to implement new business models if its newspaper and digital brands are to stay at the forefront of the media landscape.
It is also believed the review will have one eye firmly on cutting costs, particularly across Times Newspapers, publisher of The Times and The Sunday Times.

According to its latest accounts, Times Newspapers halved its pre-tax losses to £45m in the year ending 27 June 2010.

In the same period, News Group Newspapers Limited, publisher of The Sun and The News of the World, more than doubled its pre-tax profits to £88m.
Previously, News International has used Boston Consulting to review operations but the latest audit is being undertaken internally, conducted department-by-department.
It will run across all areas including sales, production, digital and editorial.
For instance, News International's sales operations, headed up by Paul Hayes, managing director of NI commercial, has drafted in Sandra Tinker, former regional director of sales at News International, to oversee a review of its estimated 130-strong operation.
Tinker has moved to the new role of "transformation director" with a brief to find efficiencies across the sales operations.
Senior executives at NI commercial include Neil Jones, director of commercial strategy, Dominic Carter, trading director and Ian Rees, head of trading.