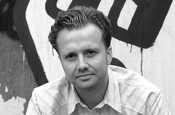 The venture has yet to be named and the founders are unable to divulge any details because of contractual issues with their existing agencies.

Bryant said: "We are looking forward to creating a new type of agency and are truly excited by the prospect."

The news comes as Ian Pearman, who was the AMV joint managing partner alongside Bryant, is promoted to managing director.

Bryant joined AMV from Mother in November 2003. In 2005, he was promoted to joint managing partner.

Stevenson has worked at Craik Jones for 11 years and leaves as it repitches for its £8 million First Direct business.

Fretwell joined AMV from Miles Calcraft Briginshaw Duffy in January last year.