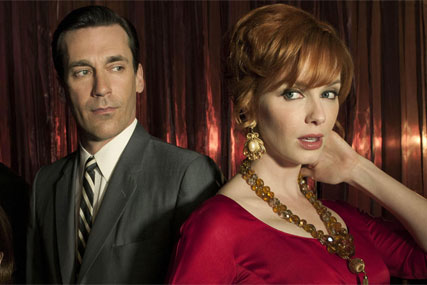 Content will include exclusive programming from Home Box Office (HBO), the Lionsgate series 'Mad Men' and new British content.
Sky announced today (1 October) that from 2011, its channels will be the exclusive UK home to 'Mad Men', the cult drama series set in a New York ad agency in the 1960s. The show has been available on free-to-air TV on the BBC.
In July, Sky announced a multi-year £150m deal to allow it exclusive access to the entire catalogue of content from HBO, including the critically acclaimed series 'The Wire' and 'The Sopranos'.
At the Edinburgh International Television Festival, Sky was criticised by BBC director general Mark Thompson for not spending enough money on UK-produced content.
However, today, a spokesman for Sky said that as part of the broadcaster's "growing commitment to original production", Sky Atlantic HD would also offer a range of exclusive, new UK programming, which would be announced in due course.
The channel is expected to launch early next year and will be part of Sky's Variety Pack of basic channels, which is available to TV customers from £19 a month.
Sophie Turner Laing, Sky's managing director, entertainment, news and broadcast operations, said: "Sky Atlantic HD will be an extraordinary TV channel. It will have compulsive television that pushes creative boundaries and tells great stories."
Stuart Murphy, Sky 1, 2 and 3 director of programmes, will expand his role to director of programmes Sky1 HD, Sky 1, 2 and 3, and Sky Atlantic HD.
Earlier this month, Sky completed the purchase of Virgin Media Television and announced plans to close the channels Bravo and Channel One, formerly Virgin1, and integrate their programming into its stable of channels.
The Sky 3D channel has launched today with Panasonic as the launch sponsor of 3D movies.