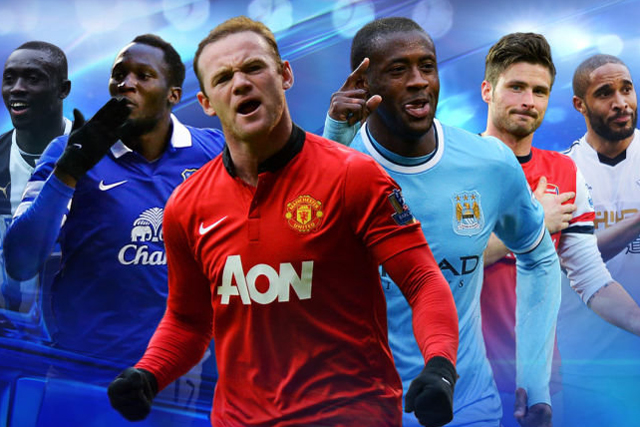 Sky Sports customers have set new records for viewing across TV and mobile for the season so far, with average audiences for live matches up 7% on last season.

Sky Sports has showed 116 live fixtures across Saturdays, Sundays, Mondays and bank holidays, more than ever before. New analysis shows that 49 of the 50 most watched Premier League matches this season have been on Sky Sports.

The figures come ahead of another busy summer on Sky Sports with live England cricket, weekly live golf including US Open and US PGA, every Formula 1 Grand Prix weekend, international rugby union including England's tour to New Zealand, Super League and ATP tennis.

Barney Francis, managing director of Sky Sports, said: "This is our biggest and best Premier League season and viewers are responding in record numbers. Sky Sports has offered the best range of matches, the best analysis and the best production."

With less than two weeks before the end of the season, Sky Sports is enjoying having the key matches with title hopefuls Manchester City, Liverpool, Chelsea and Arsenal this weekend.

Francis added: "We're delighted that the thrilling Premier League title race will go all the way on Sky Sports and that our customers will see the title deciders exclusively live. Then we launch into a great summer of live sport and we have more exciting plans as we look forward to the next football season too."

Yesterday, BSkyB defied the bearish analysts to report continued growth in new pay TV customers, despite unprecedented competition from BT Sport.

BSkyB added 74,000 new TV customers and revenues for the first nine months were up seven per cent to £5.67 billion, driven by take-up of its subcription internet streaming services, Sky Go Extra and Now TV.

However, the costs associated with taking on BT Sport in rights negotiations did take its toll.

Pre-tax profits dropped 18 per cent to £793 million part –fuelled by its £2.1 billion contract for three years of football matches. The pay TV company also spent £901 million on marketing in the first nine months of the financial year, a rise of 10 per cent year on year.

BSkyB did post its lowest number of new broadband customers in a quarter since 2006.