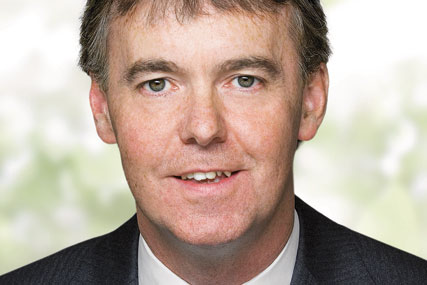 The satellite and cable broadcaster said that, in what it called a "challenging environment", revenues rose 14.7% to £1.53 billion during the period (the first quarter of its financial year) while it gained 96,000 new customers, taking the company's total subscribers to 9.956m households.
The broadcaster also recorded a 39% leap in triple-play customers - who take TV, broadband and telephone services from the group - which now means they have 2.3 million customers on multiple services.
The company also said it has increased take up in its high-definition services with additional subscribers up by 215,000 during the quarter, which now means that BskyB reaches 3.2 million homes in HD. It also flagged the "successful launch of Europe's first dedicated 3D channel Sky 3D".
The broadcaster will tackle its growth with plans to open a new call center to deal with rising demand, creating 500 jobs.
Jeremy Darroch, chief executive of BSkyB, said: "Today's results show that our consistent strategy is delivering an excellent performance in a challenging environment. Strong top-line growth is converting to accelerating profit and earnings.
"Operationally, we have made a very good start to the year with 96,000 net customer additions and record take-up of our additional subscription products.
"This performance, combined with our continued emphasis on operational efficiency, is translating into strong financial results. These results are underpinned by continued investment in content and innovation, which is bringing more value to customers and growing returns for shareholders."
In conjunction with the results, BSkyB also announced the launch of a new service called Sky Anytime+ and on-demand service available through the normal set-top box.
During the presentation to investors from Darroch there was no mention of News Coporation's desire to take sole control of BSkyB.
In June, News Corporation, headed by media baron Rupert Murdoch made an offer of 700p a share for the remaining 61 per cent of BSkyB it does not already own, which would values the company at about £12.25bn.
The offer was rejected by BSkyB's independent directors, who said the terms "significantly" undervalued the company.
Last month, BSkyB announced it would introduce a new pay-TV channel, Sky Atlantic HD early in 2010, which will broadcast entertainment content from the US and UK. The channel is set to show advertising industry must-watch 'Mad Men' and the new Martin Scorsese-produced series 'Boardwalk Empire'.