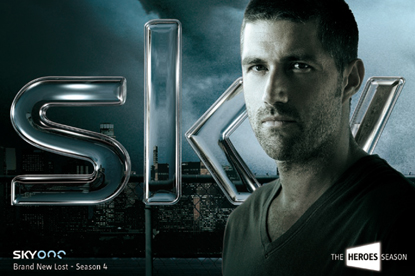 The satellite broadcaster managed to gain a total of 80,000 new customers over the period.
In January this year, BSkyB cut its price for a Sky+ HD box from £150 to £49, helping persuade 243,000 of its customers to take up the service in the three months to the end of March.

The HD television subscriber base rose 32 per cent from the previous three months to more than one million households, a steep rise on the 465,000 customers that subscribed to the HD service at the same time last year.

For the three months ending 31 March, pre-tax profits for BSkyB grew by 13 per cent to £63 million. Revenues grew by 12 per cent to £1.4 billion, compared with the same period last year.

Broadband growth slowed on the previous year, however, with the broadcaster adding 130,000 customers, compared with 229,000 in the same period last year. Sky now has more than two million broadband users.

In a statement, Jeremy Darroch, BSkyB's chief executive, highlighted the effectiveness of Sky's advertising: "Our value message featured heavily in marketing during the quarter and this resonated well with customers in the current environment.

"Our 'show me the money' campaign highlighted savings of up to £185 a year when BT customers switch their broadband and telephony services to Sky."
Darroch added: "The combination of the long-term trend towards high definition and the launch of our new HD box strategy generated a huge response from customers."