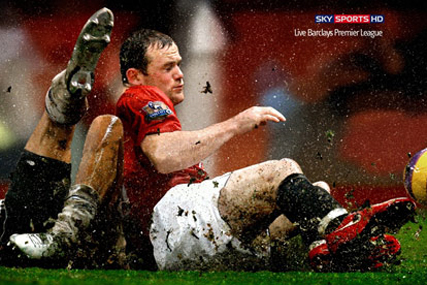 Ofcom has today told BSkyB it must charge other pay-TV providers £10.63 each for Sky Sports 1 and Sky Sports 2 or £17.14 for both channels (a 10.5% reduction).
The decision follows an Ofcom investigation which began in March 2007 after BT, Setanta, Top Up TV and Virgin Media asked the regulator to look at the way BSkyB sells its premium content to its competitors.
Last week it emerged that BSkyB would take legal action if Ofcom tried to force it to cut prices. Today, BSkyB confirmed its intention to challenge Ofcom's conclusions before the Competition Appeal Tribunal.
A Sky spokesperson said: "There should be no doubt that Ofcom's actions represent an unprecedented and unwarranted intervention.
"This is a marketplace where customers are well served with high levels of choice and innovation. Consumers will not benefit if regulators blunt incentives to invest and take risks.
"After three years of engagement with Ofcom, we now look forward to a judicial process which will apply impartial analysis and clear legal standards."
Today's ruling confirms Ofcom's decision in June 2009 to implement a "wholesale must-offer" system, meaning BSkyB has to offer its premium channels on a wholesale basis to other pay-TV retailers at regulated prices.
The consultation on the proposals closed in September last year and, at the time, Ofcom said it aimed to publish a final statement on the pay-TV market investigation in the first quarter of 2010.

BSkyB is now required to make a "reference offer", a template contract to other pay-TV providers, within six weeks.
Ofcom has also conditionally approved the request from Sky and transmission company Arqiva to allow Sky's premium channels to be retailed on the Picnic digital terrestrial TV service.
The approval of Picnic is conditional to Sky enforcing Ofcom's rules on the wholesale of Sky Sports 1 and Sky Sports 2. Should Sky offer any movie channels on digital terrestrial TV those channels must also be offered to digital terrestrial operators such as BT Vision.
There was speculation last week that today's ruling might include approval for Picnic. However, a Sky spokesman said: "We would have loved to offer Sky Sports on digital terrestrial TV three years ago.
"It's disappointing that viewers have missed out because of Ofcom's bureaucratic log jam. We need to consider whether it still made sense as a business opportunity."
Ofcom found that BSkyB restricts the distribution of premium movies and there is ineffective exploitation of subscription video-on-demand movie rights but said it cannot address these concerns and is considering proposals to refer the markets to the Competition Commission.
The consultation on Ofcom's provisional decision to make a reference to the Competition Commission closes on 15 May. Ofcom expects to announce a final decision before summer 2010.
If the market is unable to agree on commercial terms for the HD channels, Ofcom said complaints may be brought to Ofcom for a "swift resolution".
Ofcom accepted BSkyB's argument that as HD services are a recent innovation, pricing flexibility will promote future innovation, however the regulator ruled that Sky must offer Sky Sports 1 and 2 in HD in "fair, reasonable and non-discrimatory terms" but did not set wholesale prices.
It claims to have taken into account the price at which BSkyB retails its sports channels to consumers and has subtracted a fixed margin to allow for efficient retailing costs in order to minimise any negative impact on sports rights and maintain investment in content.
In order to prevent BSkyB from moving premium content from the channels affected by this ruling, Ofcom warned it will consider extending the remedy to any relevant channels.