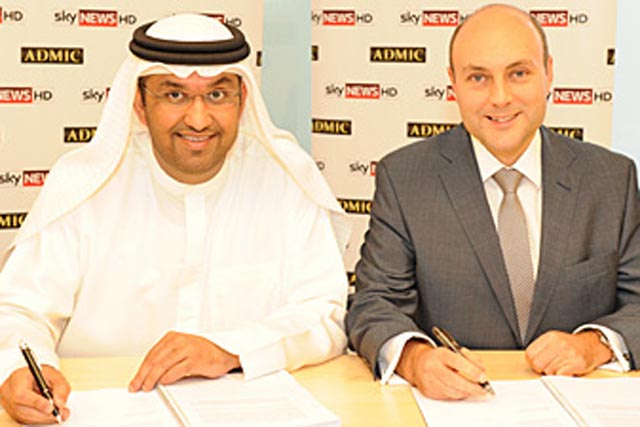 Sky's partner in the 50:50 venture is the Abu Dhabi Media Investment Corp (Admic) a private investment company owned by Sheikh Mansour bin Zayed Al Nahyan, best known in the UK as the owner of Manchester City Football Club.
Sky News currently broadcasts in English to viewers in more than 90 million homes in Europe, Africa, the Middle East, Asia, Australia and New Zealand.
James Murdoch, chairman of BSkyB, said: "The Middle East and North Africa is a highly attractive region for media investment and Abu Dhabi is an excellent location from which to enter this exciting marketplace."
Dr Sultan Al Jaber, chairman of Admic and of the new venture, said: "The new channel will be an important, independent voice for the Arab world, providing accurate and in-depth reporting of all the interesting developments in the region."
Adrian Wells, previously Sky News' head of international news, will work with the Admic team to launch the new channel.
In February, News Corporation,
which is bidding for full control of BSkyB
, bought a 9.1% stake in Rotana, an Arabic media company controlled by Saudi prince Al-Waleed bin Talal.