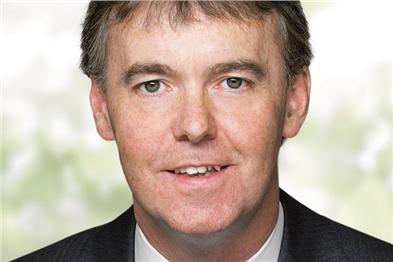 Both Darroch and Hunt are due to speak at the Financial Times' flagship Digital Media Conference as speculation surrounding a new proposal for the satellite broadcaster BSkyB mounts.
It follows the BBC's business editor Robert Peston claiming an industry scoop on BBC One's News at Ten tonight (2 March) with revelations that News Corp's Rupert Murdoch has agreed to sell off the loss-making Sky News to win government approval of a takeover of BSkyB.
Peston said: "His [Murdoch's] colleagues tell me that he has made up his mind… and that we can expect a decision from him, with a greenlight as it were, possibly as soon as tomorrow."
The broadcast followed a report by the FT's own chief media correspondent Ben Fenton, which detailed News Corp plans to spin off Sky News but retain a 39.1% stake in it. The move is said to have been agreed in principle with regulators as a way of addressing concerns over Murdoch's bid for full control of the satellite broadcaster.
The proposal is believed to include plans for a new company to house BSkyB's Sky News division, controlled by independent directors.
Reuters has a similar story with one source quoted as saying "a spin-off of Sky News is more likely than a sale. It is also possible that News Corp will keep a stake in Sky News similar to the current level of ownership it has in BSkyB [39.1%]".
However, broadcaster Andrew Neil, who was the founding chairman of Sky when it launched in 1988, cautioned there was still much to play out. Tonight he tweeted "Murdoch is Italian when it comes to doing deals. The real negotiations begin once the deal is signed."
Both Darroch and Hunt can expect to be grilled in front of more than 250 key decision-makers and strategists in light of the new revelations.
Hunt first announced he would consider undertakings in lieu from News Corp in January which, if accepted, would mean its proposed acquisition of BSkyB could go through without being referred to the Competition Commission.
The unexpected move came despite broadcast regulator Ofcom proposing that any merger should be reviewed by the Competition Commission.

Conservative MP Hunt assumed responsibilities for the Government's media and telecoms policy before Christmas, after the Lib Dem business secretary Vince Cable was revealed to have "declared war" on Murdoch's plans to take over BSkyB.
Any deal between the two media companies has already been cleared on competition grounds by the European Commission in December.
However, there are concerns any alliance could have "serious and far-reaching consequences for media plurality" in the country, and it has united the disparate voices of many rival media outlets, including Telegraph Media Group (TMG), Guardian Media Group (GMG), Trinity Mirror, Daily Mail & General Trust (DMGT), Channel 4 and the BBC.

WPP founder Sir Martin Sorrell is among those who expects News Corporation's bid to be ultimately successful.