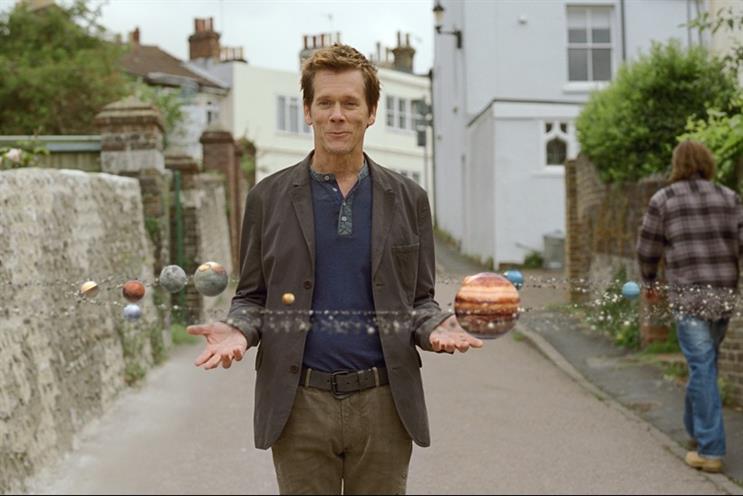 Speaking during an analyst call this morning, Patterson refused to rule out the EE brand getting axed entirely.
His comments follow BT finalising plans to buy the UK's biggest mobile operator, EE, for £12.5bn. The deal will make BT the biggest telecoms company in Britain.
Patterson hinted at the possibility BT could keep the brand in the longer term, pointing out that it already successfully operates two separate broadband businesses, BT and Plusnet.
We will continue to operate the EE brand certainly in short-term and will do a detailed assessment
He said: "It is a question for [the deal's] completion rather than today. We will continue to operate the EE brand certainly in the short term, and will do a detailed assessment of what is the right combination of brands going forward.
He added: "It is worth noting we have successfully been able to run two brands across the small business market and the consumer market for a number of years and that provides choice and an alternative for customers, and allows us to position things in a different way."
Patterson also said BT would continue with existing plans to roll out its first consumer mobile venture in a decade, One Phone, until the deal completed. One Phone is currently only available to businesses, combining office landline and mobile calls to one device, but will arrive for consumers at the end of this year.
EE's future under BT
EE is still an upstart brand, emerging in 2010 after a joint venture between Deutsche Telekom and Orange after a merger of their respective UK brands, T-Mobile and Orange.
A first-mover advantage in 4G, and distinctive - if not always well-received - campaigns fronted by Kevin Bacon, have left EE's more established rivals in the dust in terms of brand-building. The company has leveraged its investment in a next-generation mobile network to present itself as the operator of choice in an increasingly digital Britain.
Patterson noted during the call: "Clearly one of the attractions of EE as a business is the strength of its spectrum position. I commend EE's management in terms of using that to their advantage over last couple of years where they have built market leadership in 4G, and they've acquired more 4G customers than any other operator across Europe in the last 12 months.
"That demonstrates the importance of data to customers, and the importance of having the best network. Clearly that's what EE has been able to exploit."
---
Read next