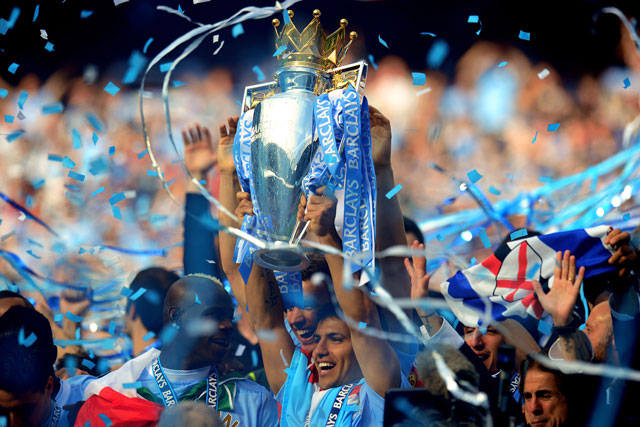 The deal is thought to be worth in the "low tens of millions of pounds" and it is expected that the 90-or-so people who currently work for ESPN's UK and Ireland TV business will be offered jobs with BT Sport.
In addition to ESPN's football rights, which also include the German Bundesliga, BT will continue to broadcast the American sports currently aired on ESPN America, including NCAA College Basketball and Nascar.
Alongside the broadcast rights, the ESPN business comprises the ESPN and ESPN America channels and as part of the deal BT will continue to operate at least one ESPN-branded channel.
At present in total, around 180 to 200 people work for ESPN's EMEA division in the UK and there is likely to be a limited number of redundancies among the broadcaster's wider team.
BT is set to launch its own sport channels in time for the start of the football season later this year, after winning the rights to 38 Premier League games, at ESPN's expense, in June 2012.
ESPN will continue to operate its digital media businesses including: news site ESPN.co.uk; cricket website ESPNcricinfo; football website ESPNFC; rugby website ESPNscrum (rugby); Formula 1 website ESPNF1 and broadband streaming service ESPN Player.
However, ESPN Classic is not part of the assets BT is planning to buy and will be "wound down" by ESPN parent The Walt Disney Company, along with the non-UK ESPN America TV businesses.
There has been speculation about ESPN's future since it missed out on the Premier League rights and then earlier this month, Jay Rasulo, the finance chief at The Walt Disney Company, said the company was "exploring an exit" from the UK.
The deal is subject to regulatory approval, but is expected to complete on 31 July.
Marc Watson, chief executive of television, BT Retail, said: "The FA Cup, Scottish Premier League and Europa League rights will allow us to offer customers of BT Sport even more quality live football, including our first games from the Scottish top flight and our first European competition rights.
"There will also be the best of US sports available courtesy of this deal, which will further broaden the appeal of BT Sport."