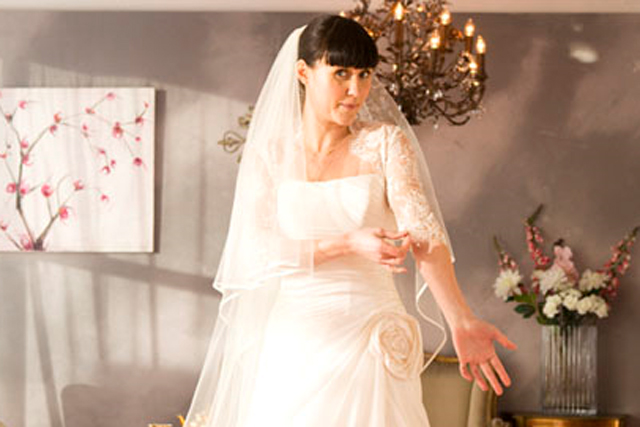 The latest TV ad Jane went into early labour, bringing her wedding preparations to a halt. BT has asked consumers to help finalise her wedding plans by choosing the dress, car and first dance through a Facebook poll.
Absolute Radio listeners can sign up at Absoluteradio.co.uk for the opportunity to get married live on air. Three couples will be chosen at random to compete in a 'Mr & Mrs' style competition and the chance to win the ceremony.
On 15 April, two weeks before the Royal Wedding, the entire Christian O'Connell Breakfast Show, featuring the winning couple's wedding with O'Connell as a witness, will broadcast from London Zoo in front of an audience of giraffes, rhinos and meerkats.
The wedding competition starts on Monday 11 April and the winning couple will be announced on Thursday 14 April. The promotion will be fully integrated and a branded microsite will go live on Absolute Radio's website.
Listeners can click through to Facebook from Absolute Radio's site to choose Adam and Jane's first dance. The options are 'True' by Spandau Ballet, 'Lovin' you' by Minnie Riperton and EMF's 'Unbelievable'.
David James, marketing director at BT, said: "We want to give two lucky listeners a day they'll never forget – and getting married live on national radio is certainly unforgettable. Absolute Radio has come up with an innovative, engaging way for us to promote the UK's second biggest wedding event of the year."
It is the second time BT has asked the public to determine the lives of Adam and Jane. Last August 1.6 million people took part in a Facebook vote, which decided Jane was pregnant.