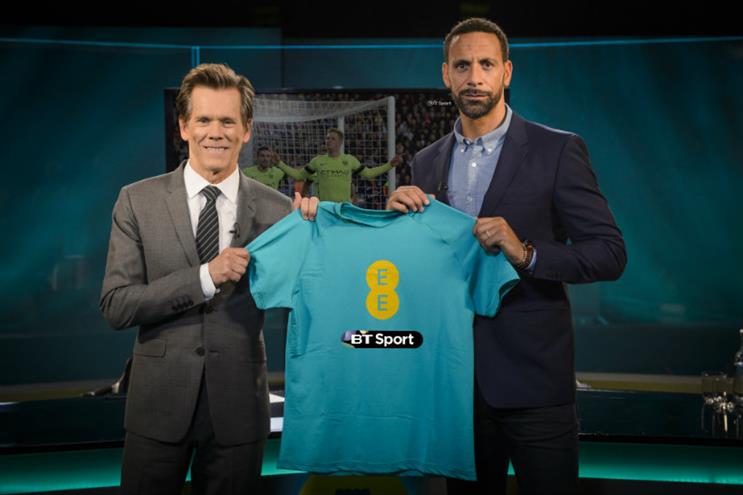 EE will launch a "multi-million pound advertising campaign" to promote the offering, featuring its long-running campaign star Kevin Bacon plus BT Sport stalwarts Rio Ferdinand, José Mourinho and Harry Redknapp. There are no further details on the campaign yet.
The deal is the first of an upcoming series of benefits to be offered to EE consumers after the BT takeover. It's also the first time a BT service will be promoted through EE's network of retail stores.
It gives EE's pay monthly and SIM only customers six months access to live sport aired on BT Sport channels on their mobile or tablet, via the BT Sport app. After the six month period is over, customers can opt to pay £5 a month to continue watching Premier League, Champions League and Europe League games.
EE has more than 15 million 4G mobile subscribers, and the offering marks a significant potential expansion to BT Sport's viewer base. More than five millions homes subscribe to BT Sport, though the channel came in for criticism over reportedly dismal viewings of the Champions League tournament.