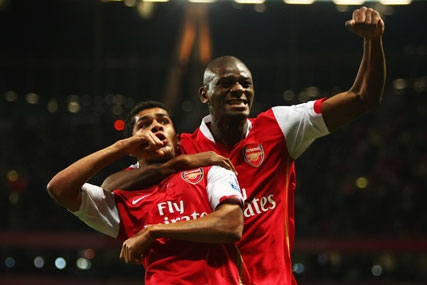 From today, BT Vision customers can add Sky sports channels at the lowest rate in the UK or can choose to add either one of the channels for £11.99.

Customers who are happy to commit to a bundle of broadband and calls for 24 months, can get an even better deal with the BT 'total sports package', starting at just £6.99 for Sky Sports 1, ESPN and 'on demand' sport from BT Vision or £11.99 for Sky Sports 1 and Sky Sports 2, ESPN and 'on demand' sport.

The latter bundle works out £205 cheaper than Sky's current equivalent deal and £281 cheaper than Virgin Media over a year.

Meanwhile, BSkyB has made the counter-intuitive move of announcing plans to raise its current subscription packages from September. With its Sky Sports 1 and Sky Sports 2 package increasingly to £29 per month, and its more comprehensive dual sports package rising from £35 to £39.
The price war follows a ruling by regulator Ofcom in March which forced Sky to cut the price it charged other broadcasters to show its premium sports channels.

BT is claiming results of its own commissioned research suggest around four million more people in the UK would like to sign up for Sky Sports channels, but felt that it was too expensive.

Gavin Patterson, chief executive of BT Retail, said the new contracts marked an end to paying for basic channels when you only want the sport. He added, with a new Premier League season starting on 14 August, "football fans will be cheering our new prices".

As well as Premier League football, Sky Sports 1 and Sky Sports 2 also broadcast Champions League football, test cricket and rugby union.

Sky is already appealing against Ofcom's ruling for undervaluing the content, and BT said it would follow suit, although it claims the price is still too high.

Patterson added: "A more competitive market will ensure that customers continue to get the best sport for the sharpest prices and this opening of the market will be in the best interests of customers."