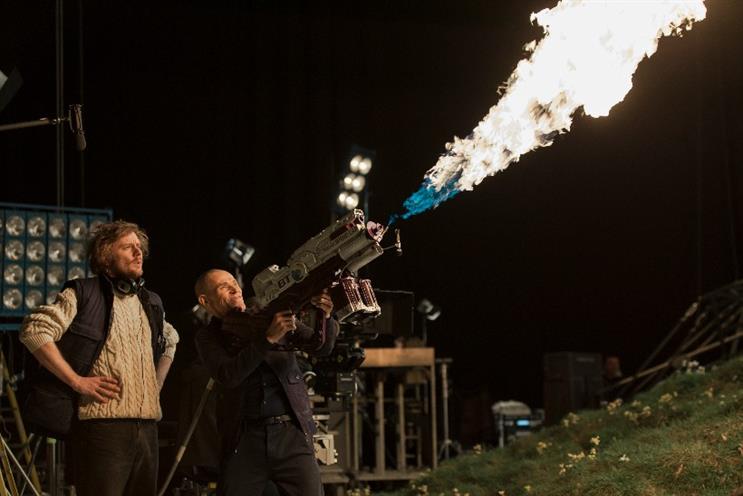 The light-hearted ads will follow the 'Behind the scenes' concept used in spots for BT Infinity and BT TV, starring Ewan McGregor, Rebel Wilson and footballers Gareth Bale and Rio Ferdinand.
BT isn't previewing the ad, but said it will show Dafoe giving an "intense performance" powered by wi-fi and 4G. But he is told to "lighten up" by the BT team, which he does by giving a "grim smile".
Elsewhere, he'll be fighting off a giant wasp with a flamethrower, symbolising unexpected bills, and battling a "data-eating monster", to highlight BT's spend cap and data allowances.
There are three ads, accompanied by five radio ads and cinema edit. The TV spots will run this Sunday, during breaks for The X Factor on ITV and Homeland on Channel 4.
Dafoe's reputation as serial villain might raise knowing smiles at Vodafone, TalkTalk and Sky, who have sought to paint the ever-expanding BT as the industry bad guy.
Dan Ramsay, marketing director, BT Consumer, said: "The BT Mobile campaign will be unmissable and we hope it will raise a few smiles. It's been fantastic working with Willem, who's another genuine Hollywood A-lister.
"This is a major campaign which we hope will be highly visible across all media. We've been selling our great value BT Mobile plans since March and have already signed up more than 200,000 customers and we hope this campaign will reinforce our great start."
The ads were created by AMV BBDO.