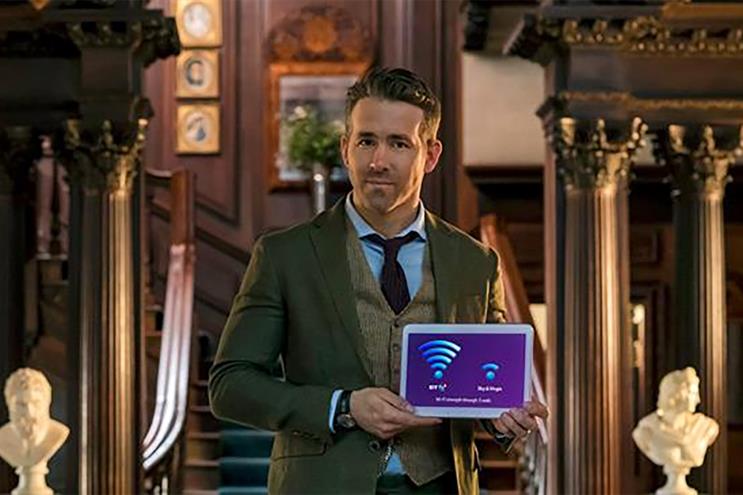 BT and Essence said the account "will benefit" from the digital agency's expertise in data and analytics.
Persuading BT, Britain's biggest telecom company and the country's third-biggest advertiser, to move to Essence will be a relief for WPP.
Group M, WPP's media-buying division, wants to turn Essence into a full-service, global media network that can handle traditional media.
The elevation of Essence is part of a broader restructuring that will see Maxus and MEC merge to form a new agency, Wavemaker.
While many Maxus and MEC clients and staff are expected to move across to Wavemaker, WPP has been looking to shift some clients and staff to Essence to drive its expansion and to avoid account conflicts.
BT's move to Essence has been expected since June after news of Group M's restructuring leaked.
Zaid Al-Qassab, chief brand and marketing officer at BT, was spotted meeting Christian Juhl, the global chief executive of Essence, and Lindsay Pattison, the global chief executive of Maxus, at Cannes Lions.
However, it is thought that the discussions continued for months.
One source involved in the process said BT investigated the likely make-up of the teams at both Essence and Wavemaker and considered if it might need to look at another agency.
However, the source played down speculation that BT had contact with rival ad groups.
BT has used Maxus since 2010 and awarded the agency its consolidated business, which included EE, after a competitive review last year.
Nick Baughan, the UK chief executive of Maxus, was announced as the EMEA chief executive of Essence in June. He takes up the new role in January.
Al-Qassab said: "As a world-class communications company we need a world-class media approach to help us achieve and surpass our goals. Working with Essence will enable us to benefit from an industry-leading approach."
Essence, which was founded in the UK and was bought by WPP in 2015, has made its name as Google's media agency.
Adding BT should make Essence a top-ten media agency by billings in the UK.
Maxus and MEC are merging because both agencies have been under-performing globally, although their UK operations have fared better.
BT will officially move to Essence in January when the MEC-Maxus merger completes.
Baughan said: "BT has proven itself time and again to be a highly-regarded and forward-thinking client. With the right investment in data, analytics and measurement we can together create more value for BT and better experiences for consumers across all media."
BT's share price has almost halved in two years as an accounting scandal in Italy, investments and the cost of sports rights have weighed on the business.