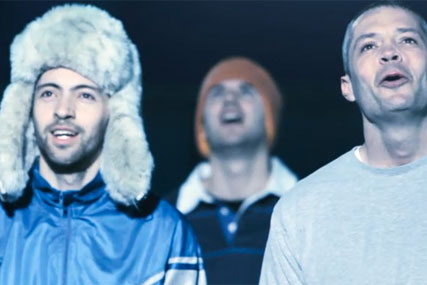 The three-month campaign, devised by AMV BBDO, encouraged communities to register an interest in getting the Infinity fibre-optic broadband before 31 December 2010.
Due to high levels of interest, with more than 360,000 votes across the UK, BT decided to roll the exchange out to six communities rather than the proposed five.
These include Baschurch in Shropshire, Blewbury in Oxfordshire, Caxton and Madingley in Cambridgeshire, Whitchurch in Hampshire and Innerleithen in the Scottish Borders.
Gavin Patterson, chief executive of BT Retail said the efforts of those who had not been successful in the "race to Infinity" have not been in vain because, "their votes will help influence our plans in the future".
The telecoms company said communities where at least 75% of households voted for the exchange will be considered in future commercial phases of the fibre broadband roll out.
Infinity offers download speeds of up to 40mb and upload speeds of 10mb, according to BT.
In May, BT pledged to invest £2.5bn to deliver super-fast broadband to two thirds of the UK by 2015.
It is currently planning a technical trial of one gigabit broadband speeds in Kesgrave in Suffolk and has decided to include up to 40 market towns in rural areas in its next phase of superfast broadband deployment.
Culture secretary Jeremy Hunt praised BT's commitment to expanding access to superfast broadband in his speech at think tank Reform last December.