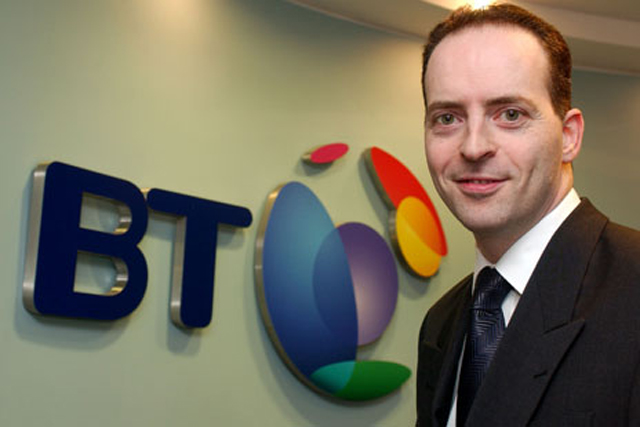 In fourth-quarter and full-year results, published today (12 May), the telecoms giant reported revenue declining by 3% to £20bn, while profit before tax increased by 71%.
However, a number of significant payments were made in the previous tax year, distorting the figures. Using BT's EBIDTA measure, profits increased by 4%, to £5.6bn year on year.
The rise in profits came from savings in operating costs, with operational costs reduced by 10% to £779m in the quarter to March, compared to the same period in 2010. BT's debt stood at £8.8bn, down £467m compared to the year before.
BT's broadband division, Openreach, increased its EBITDA by 9% year on year to £2.1bn, as it built on its highest market share to 53% in third quarter results, published in February. BT Global Services division increased profits by 30% to £593m.
The retail sector was flat, and BT Wholesale EBITDA fell by 3%.
Ian Livingston, chief executive of BT, said: "We have delivered profits and free cash flow ahead of expectations for the year, while making significant investment in the business for the future. Free cash flow has nearly trebled compared with two years ago.
"We have consolidated our position as the leading provider of broadband in the UK, with our highest quarterly share of DSL broadband net additions for eight years. BT Global Services order intake was up 10% at £7.3bn, and it has turned cash-flow positive a year ahead of plan.
"Openreach saw growth in its copper line base in the year, reversing historic trends. Our roll out of super-fast broadband is one of the most rapid in the world, passing an average of 80,000 additional premises each week, and we have plans to roughly double the speed of our fibre-to-the-cabinet based service in 2012."
Livingston added: "We expect to continue to grow our profits and free cash flow whilst investing to return BT to growth. These results show we are making progress, but we are well aware there remains a lot more to do."
The climax of BT's Adam and Jane campaign, by AMV BBDO drew 480,000 votes in the run-up to their wedding, timed to match the Royal Wedding.