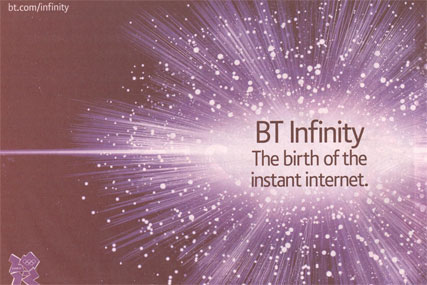 The ad promoted BT Infinity, claiming it was the "birth of instant internet". Four people complained that the use of the word "instantly" was misleading, because although it was faster than other internet products, there would still be some delays to the service.
BT defended the use of the word instant in the ad, saying that it would be understood by consumers familiar with concepts like "instant coffee" and "instant hair removal cream". It even submitted a video showing how fast access was.
The Advertising Standards Authority, however, upheld the complaint against BT and said it must not use the ad again in its current form.
In the ruling, the ASA said: "We did not consider that profiles and testimonials alone were sufficient to substantiate claims relating to the speed of a broadband service.
"Because we had not seen evidence to support the claims made in the ad, we concluded that it was misleading."