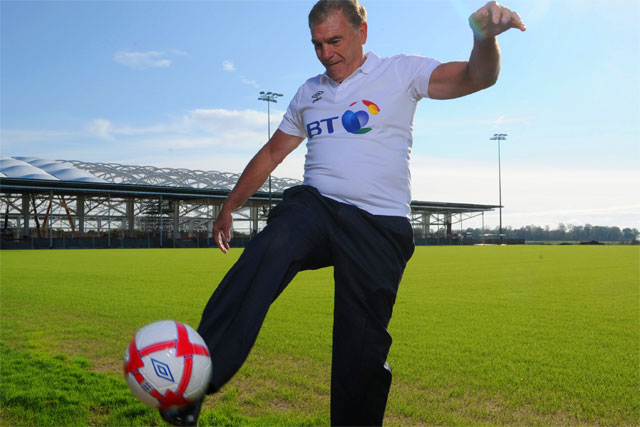 BT has signed up official communications services partners of St George's Park, the £100m development in Burton-upon-Trent, which will become the centre of coaching and education for English football.
As part of the deal, coaches, players and business users of St George's Park will be able to use BT technology, such as BT broadband and BT Wi-Fi.
In return, BT is likely to use St George's Park, which is to be the centre of coaching for English Football, for conferencing and other work opportunities. There is likely to be only minimal BT branding at the centre.
David Sheepshanks, chairman of St George's Park, said: "We are absolutely delighted to welcome BT as a partner for the St George's Park development and their associations with us is a ringing endorsement of its important and its growing national identity."
Graham Sutherland, managing director, BT Business, said: "We are very proud to support St George's Park and to help The FA develop the next generation of sporting greats."
The centre is due to be completed and open next year.
No specific financial details of the deal have been disclosed.
Follow John Reynolds on Twitter @johnreynolds10