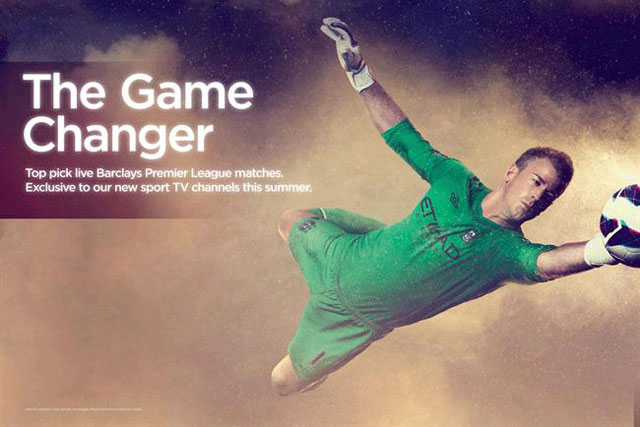 The fight between BT and BSkyB, growth in the motoring sector and competition between telephone operators offering 4G services, such as Vodafone and EE, resulted in an upgrade for 2013 TV adspend estimate to £3.32 billion in 2013.
The other winner is the mobile ad market, which has seen stratospheric growth fuelled by the smartphone and tablet revolution.
ZenithOptimedia said mobile display in the UK will be worth £239 million in 2013 and is expected to rise to £323 million in 2014 (a rise of 35.4 per cent), while mobile search during 2013 stands at £774 milllion and is expected to rise 62.8 per cent to £1.26 billion next year.
Mobile advertising may be growing at breakneck speed worldwide, but it still accounts for just 2.8 per cent of total global ad spend and is valued at just $14.3 billion (£8.9 billion) of the total $503 billion ($311 billion) spent on advertising.
However, Zenith is forecasting that this figure will more than double by 2015 to $33 billion (£20 billion), becoming a major segment of the overall internet advertising mix, with further strong growth expected to continue in succeeding years.
In the UK, Zenith has downgraded its 2013 forecast for national newspaper advertising, from a 4.3 per cent year-on-year fall in June, to 4.7 per cent, and regional newspaper advertising, from a 7.8 per cent decline to an 8.2 per cent fall.
Similarly, magazine advertising has been revised from an 8.1 per cent year-on-year drop, to nine per cent.
ZenithOptimedia said radio had a strong start to the year, with revenue up by around seven per cent for January. February and March were not so strong, however, and the first quarter finished two per cent down.
The second quarter continued on the same downward trend and radio revenue was down eight per cent compared to last year, driven by lack of key events, such as the Jubilee and the London Olympics, in 2013.
In 2013, total internet advertising in the UK is expected to increase to more than £5 billion.