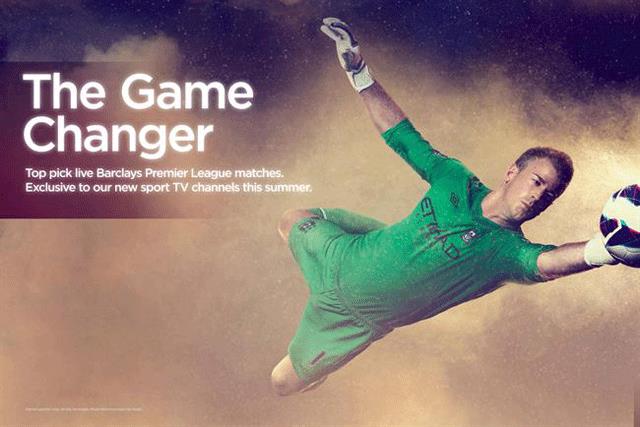 The football match, shown exclusively by BT Sport on Saturday, offered an immediate bellwether of the telecoms giant's ability to gain a foothold in the UK football market – dominated for more than 20 years by Sky.
The game attracted a peak audience of 764,000, and a match average of 629,000, according to BARB's overnight viewing figures.
This is slightly more than the 713,000 who watched ESPN's opening game of last season between Newcastle and Tottenham, although slightly less than Sky's equivalent first match last season between Swansea and West Ham, which attracted 843,000 at its peak.
However, Sky battled for its marketshare at the weekend by allowing viewers to access its channel for free all day Saturday (17 August), helping to secure a peak audience of 3.1 million viewers to its first game of the season, Swansea City's versus Manchester United, according to BARB.
Simon Green, head of BT Sport, said: "Our audience compares very well with Sky's first game last season despite them having had years to establish an audience as opposed to weeks and a bigger subscriber base.

"We are pleased by the BARB figures but they don't tell the whole story. That's because we have hundreds of thousands of customers who can watch via platforms that BARB doesn't capture."
BT Sport's introduction to the Premier League was not without its teething troubles, with its digital app hit by technical gremlins on its first day and users complaining of receiving error messages when trying to log in to watch the game.
The broadcaster is already available for free to more than 4 million BT Broadband subscribers, including the one million new or renewed subscribers within the past three months for its TV, mobile and desktop services.
On Friday (16 August), BT Sport announced a three-year deal to become an official partner of Manchester City Football Club.
BT Sport, which already features Manchester City goalkeeper Joe Hart in its ads, will now offer exclusive behind the scenes content and interviews and team up with the Manchester City TV team regularly on match days.
The partnership will also result in Manchester City, the 2011/12 Barclays Premier League Champions, enjoying a revamped purpose built outdoor fan entertainment area, BT City Square, at its Etihad stadium.

BT Sport will show 38 exclusively live football matches from the Barclays Premier League, including 18 of the "top picks", for each of the next three seasons. Manchester City's home games against Hull City and Everton are scheduled to be screened by BT Sport before the end of October, with more games to come later in the season.
The channels will also show live FA Cup with Budweiser matches for the next five seasons.

There will also be live football from Scotland, the UEFA Europa League and top tier football from Germany, Italy, France, Brazil, Australia and the USA. In addition there will be coverage from the FA Women's Super League and 30 live matches from the Skrill Football Conference.
Follow @DurraniMix