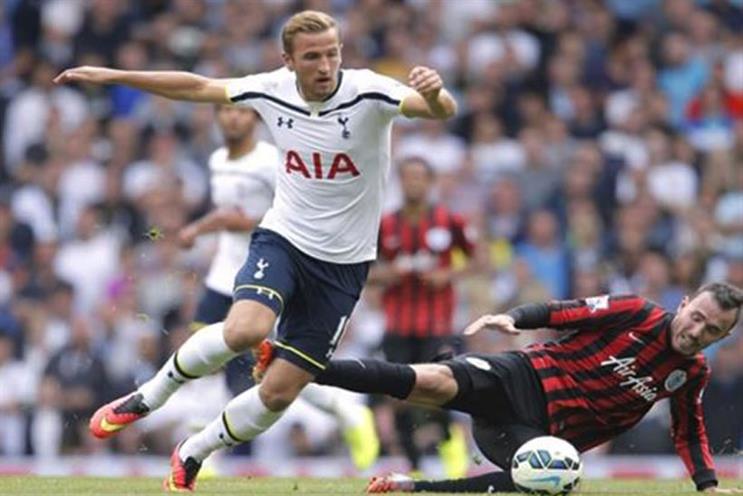 The 22-year-old player will become a BT Sport Ambassador, joining other high-profile personalities like Gareth Bale, Rio Ferdinand, Alex Oxlade-Chamberlain and Chelsea manager Jose Mourinho.
It isn't clear how long Kane's contract with BT will last, nor how much it costs. Mourinho signed a three-year deal with the broadcaster in July last year, while Bale has been an "ambassador" since 2013.
Simon Green, head of BT Sport, said: "Harry's emergence from Spurs youngster to one of the most prolific and feared strikers in the Barclays Premier League was one of the great stories of last season.
"We are naturally thrilled to be working with Harry and to be associated with his amazing breakthrough."
Green added: "The Spurs fans relate to him as one of their own and we believe he will be an excellent ambassador for BT and that viewers will like his grounded and humble character."
BT Sport will broadcast its first ever Champions League match this evening after forking out £897m to snatch the rights from Sky. Former Match of the Day host Gary Lineker will make his debut on the channel, covering the play-off fixture between Manchester United and Club Brugge.