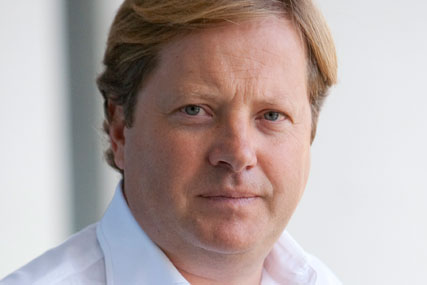 Both communications companies believe the Act received "insufficient scrutiny" before it fast-tracked through Parliament as part of a "wash-up" legislation period before the general election.
The companies said that the Act's provisions for disconnecting the internet access of persistent illegal file sharers would breach basic rights and freedoms and have petitioned the High Court to clarify the status of the Act and whether it should be repealed in its current form.
Both companies have raised concerns that the Act could conflict with Europe's e-commerce directive which points out that ISPs (internet service providers), such as BT and Talk Talk and their competitors, are "conduits" of content and are not be held responsible for the traffic on their networks.
BT, In a statement, said: "The two companies believe that provisions in the Act, aimed at the prevention of online copyright infringement, received insufficient scrutiny before being rushed through into law at the tail end of the last Parliament.
"BT and Talk Talk believe the measures proposed to try to prevent online copyright infringement could harm citizens as well as impact both businesses.
"As a result, they are seeking clarity from the Court before they and others are asked to implement the Act."
BT stated that the law could prove to be "unenforceable" and that both companies and their competitors could end up investing "tens of millions of pounds in new systems and processes" only to find that the money would be wasted should the law be revoked.
BT claimed to have the backing of "many MPs of all parties" in challenging the law.
Gavin Patterson, chief executive at BT Retail, said: "It's disappointing that we feel the need to take action but we feel we have no choice. We have to do this for our customers who otherwise run the risk of being treated unfairly.

"Our dispute is not with the current government but with the way the previous administration pushed this through without due process. We need clarity about whether this legislation is compatible with important EU laws."

Deputy prime minister Nick Clegg has been openly vocal about the speed at which the Digital Economy Act was passed through Parliament. He has said that the Act "badly needs to be repealed."
Charles Dunstone, chairman of Talk Talk Group, said: "The Digital Economy Act's measures will cost the UK hundreds of millions and many people believe they are unfair, unwarranted and won't work. So it's no surprise that in Nick Clegg's call for laws to repeal, this Act is top of the public's 'wish list'.

"Innocent broadband customers will suffer and citizens will have their privacy invaded. We think the previous Government's rushed approach resulted in flawed legislation.
"That's why we need a judicial review by the High Court as quickly as possible before lots of money is spent on implementation."
A spokeswoman for the Department of Business, Innovation and Skills (BIS), which was involved in the Act's creation, said: "The Digital Economy Act sets out to protect our creative economy from the continued threat of online copyright infringement, which industry estimates costs the creative industries, including creators, £400m per year. We believe measures are consistent with EU legislation and that there are enough safeguards in place to protect the rights of consumers and ISPs and will continue to work on implementing them."