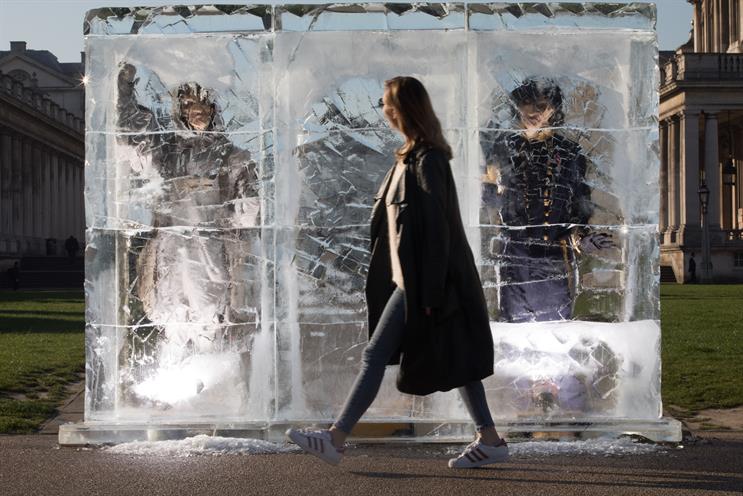 The activation in Greenwich this morning aimed to promote new AMC drama The Terror on BT TV next week.
The structure was almost ten feet tall and features "frozen" figures that were dressed in the original costumes from the show.
The installation was located outside of the Old Royal Naval College, and also marked almost 175 years since the Franklin expedition set off for the Northwest Passage.
Passersby were able to climb into a chamber in the sculpture to experience the arctic conditions the crew had to deal with.